2 days. 16 hours. 1300 visitors.
November 06 | 2014
News | Awards | Event | Giving back | Architecture
The Chicago Architecture Foundation warned us that our historic office building would be popular on their Open House Chicago tour, but we were floored by the turnout.
We didn't realize how important this building was, and is, to the community. Repeatedly, visitors thanked us for preserving this historic landmark. Our renovation 8 years ago was certainly a labor of love, and since then the office space has been channeling the energy of the Lincoln Square neighborhood and inspiring our creativity.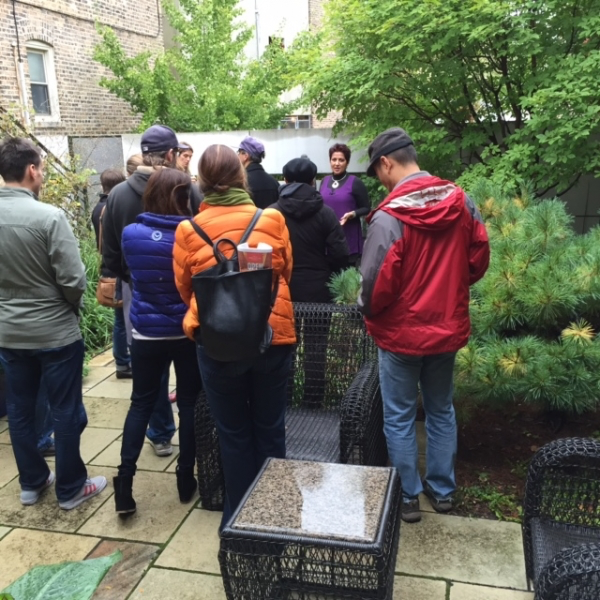 The tour officially ended at 5 pm on Sunday, October 19. Fifteen minutes later, four people rushed to our door. Not wanting to disappoint, Pooja gave them a personal tour. One woman wistfully asked if she could visit again the following week to relax in our back garden. Sadly for her, she'll have to wait until next year's tour.
Participating in Open House Chicago 2014 gave us a renewed sense of wonderment at the architectural gem we call home. Thank you to the 
Chicago Architecture Foundation
 for asking us to participate! We'd also be remiss if we didn't thank our architects – 
McGuire Igleski & Associates
 and 
Wheeler Kearns
– for conducting special tours over the weekend. And lastly, a big shout out to the 1,300 visitors who came and made this event so special! Thanks everyone!