Branding Higher Education
September 29 | 2015
News | Education
How do you launch a new brand for the largest university in Chicago and one of the top public research universities in the country? By creating a campaign that appeals to the head as well as the heart, and then finding the right digital and traditional media to get the message across. It worked – the campaign helped increase applications 19% to record-breaking enrollment levels.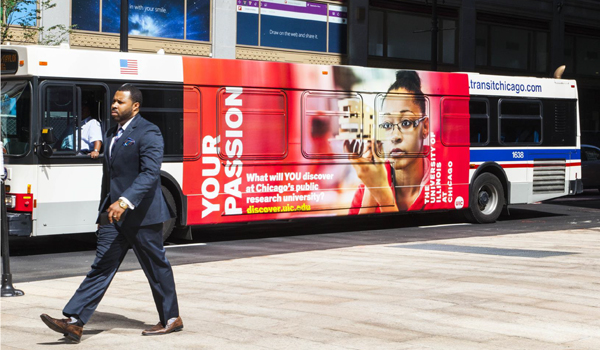 The University of Illinois at Chicago is the largest university in town, and a leading public research university with enrollment of more than 28,000. Still, in many ways, UIC seemed invisible to a new generation of high school students and their families.
A yearlong project undertaken by design students identified the core attributes that define the school. Studio V Design was then selected to bring that foundational work to life in a comprehensive marketing campaign. It blends the excellence of Chicago's only public research university with the emotional benefits of the UIC spirit: hard work, diversity, access to excellence.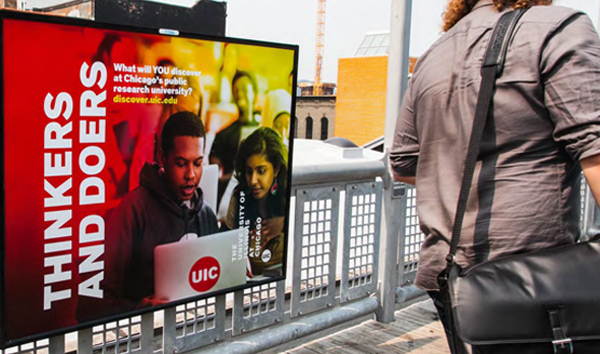 In year one, the goal is awareness: shatter old perceptions and build new ones. We worked closely with UIC Marketing to create the strategy, campaign platform, messaging, photography and design. We also planned, purchased and managed the media.
To reach the right audiences, our strategy blended traditional and digital media by identifying the strongest and most contextually targeted platforms with high relevancy scores. Google Adwords along with digital platforms such as Pandora, Facebook and select websites allowed us to target the right demographics and geography.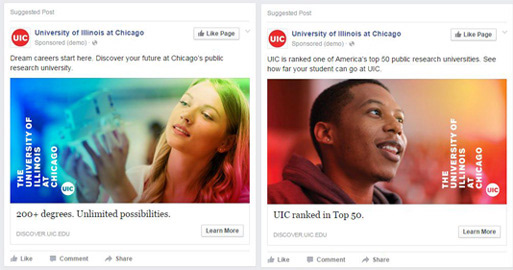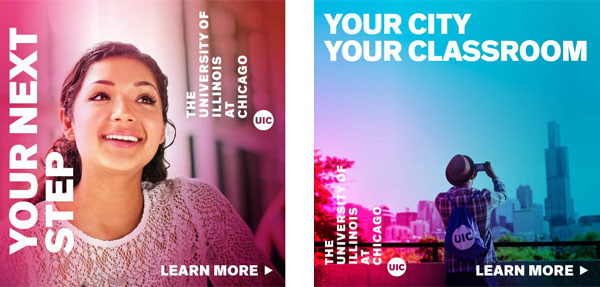 A broader reach of bus, train and airport ads took the message to parents and other influencers.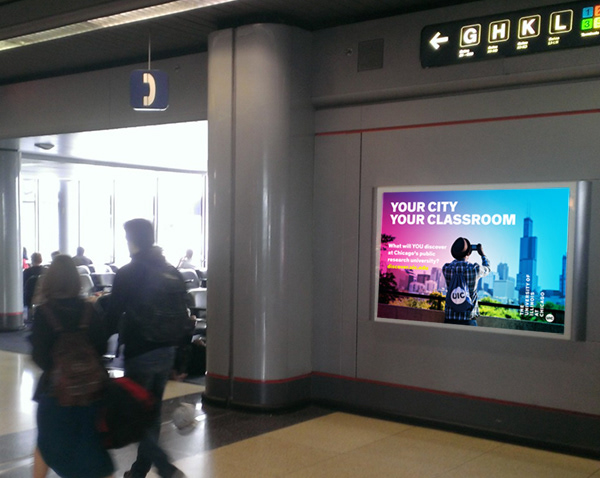 Design and messaging brought together students' hopes and dreams with UIC's credentials to make them a reality. 
They became the answer to the campaign's themeline question: What will YOU discover at Chicago's Public Research University?