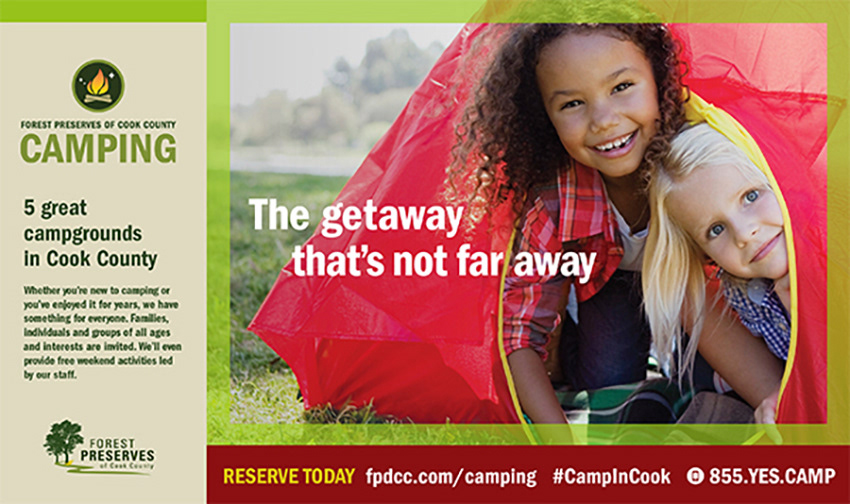 For the first time in 50 years, camping facilities are available to the public throughout the Chicago metro area. Studio V Design was selected to develop the visual identity, digital campaign and marketing communications to bring Chicagoans to the great outdoors.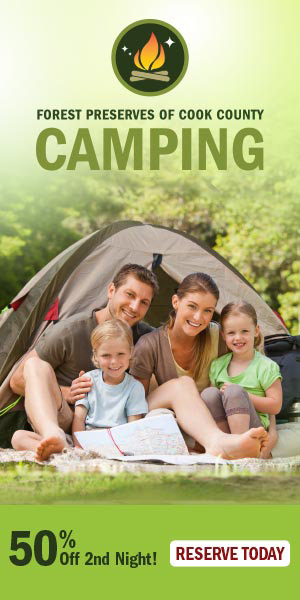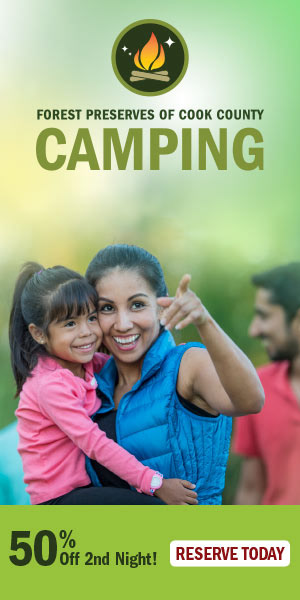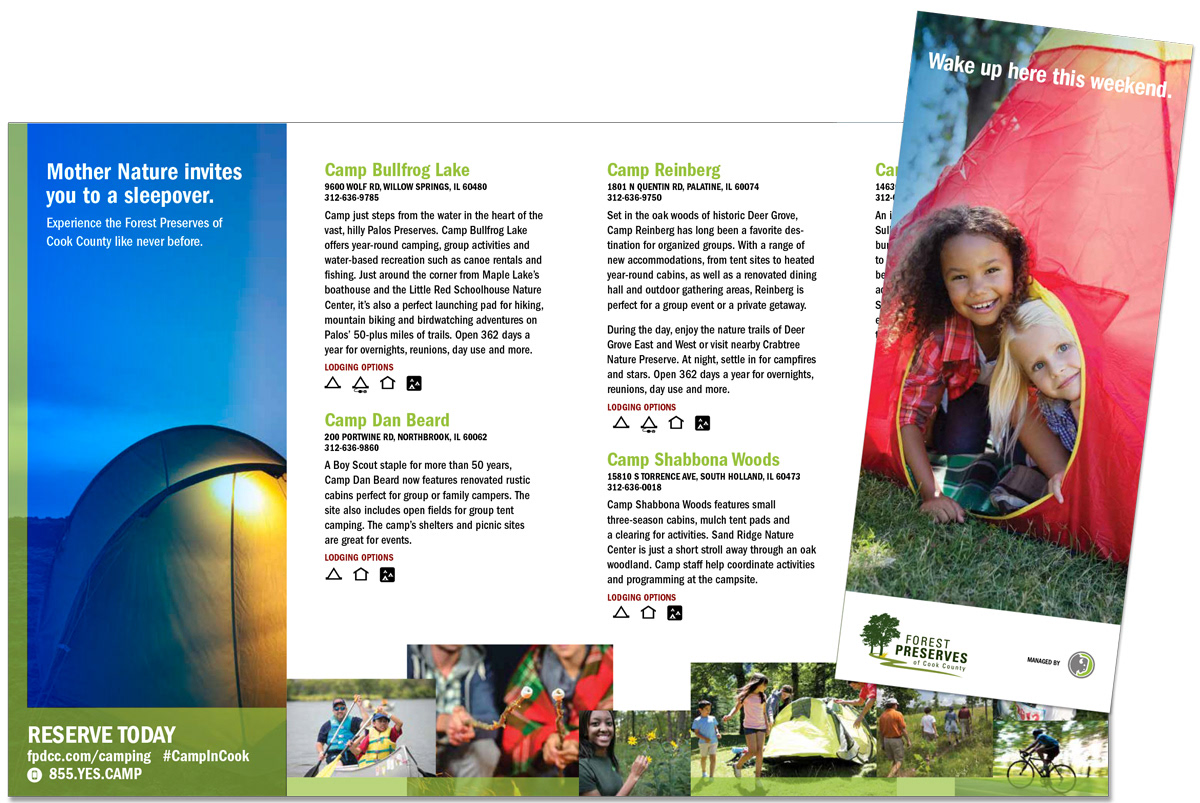 For 3 years running, our Media Plan targeted diverse ethnic families interested in outdoor activities, using Google Adwords, programmatic website display ads, and digital and print newspaper ads. We also designed the sales brochure, coordinated ad placements, and purchased and managed the media. 
Results? 14,000 new campers in the first year, increasing to 45,000 the next year.