How travel influences work: the global movement of ideas
September 03 | 2015
News | Urban Planning | Sustainability
We love to travel. New sights, different foods, new friends. It gives us perspective on how big – and small – the world really is. Traveling expands our minds and creativity, and it influences our marketing communications work, too.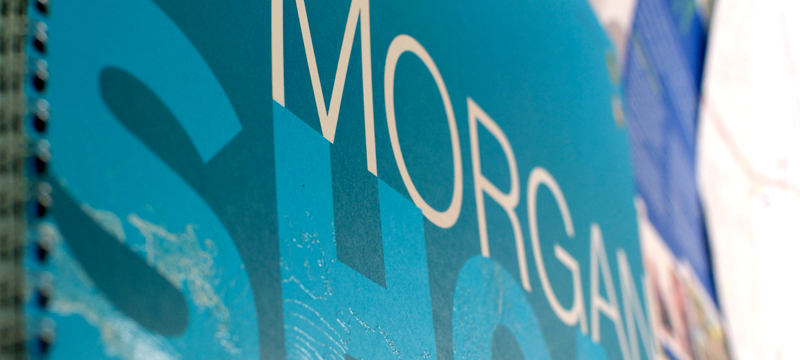 When we were approached by SmithGroupJJR to document the Morgan Shoal Framework Plan for the Chicago Park District, we jumped at the chance. We got involved at every step in planning, including public charrettes with local residents, and organizing massive amounts of information into a beautiful document that engages residents and funders.
Our first step was to get organized by creating a bookmap, which serves as an outline to facilitate content creation: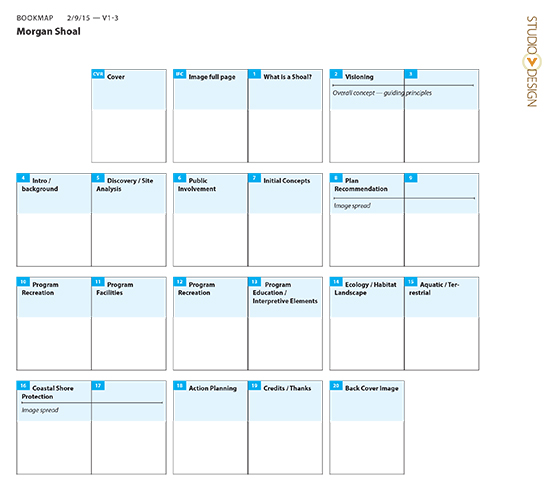 We then began to tell the visual story through infographics, timelines, renderings and imagery. As the story took some shape, we advised the client on where additional content was needed and what needed editing. We even used our connections to reach out to a photographer to use his underwater photos.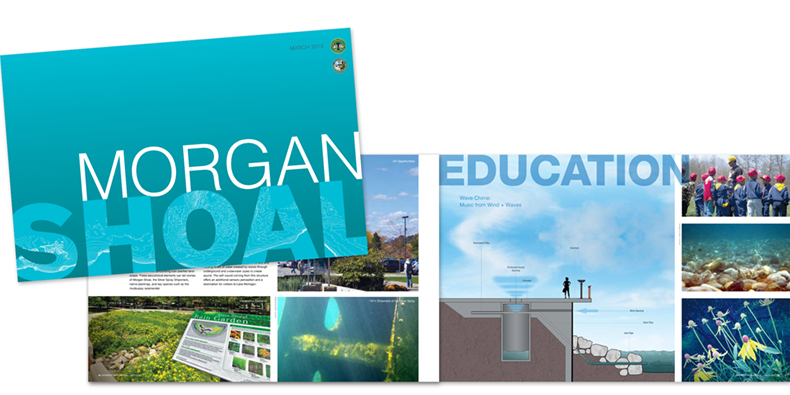 The proposed plan includes public uses that cater to all types of park visitors – increased habitat and recreational activities, new amenities and concessions, and new overlooks for admiring the view. And one of the overlooks will include a Wave Chime.
What is that, you ask?
A wave chime is an architectural feature that creates music from wind and waves. We first discovered this unique architectural feature on our travels to Zadar, Croatia, and so we suggested incorporating a wave chime into the Morgan Shoal redevelopment. The client enthusiastically agreed, and the idea was quickly picked up by the Chicago media.
We're always grateful for opportunities to contribute to the improvement of our great city. But this contribution feels special, because it is something that will be enjoyed by the whole city for years to come.

"Thank you for pulling together our vision in such an interesting, understandable and meaningful way. It was a pleasure working with you."
Stacey Libra
Landscape Architect II, PLA 
SmithGroupJJR