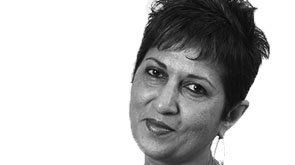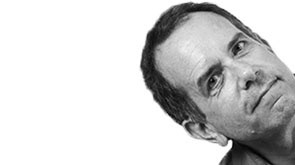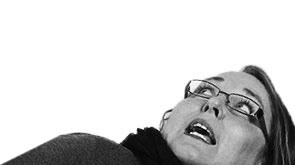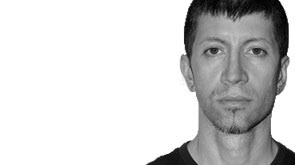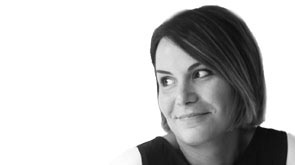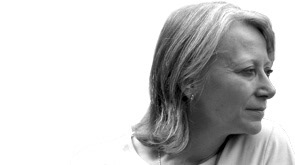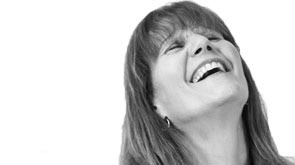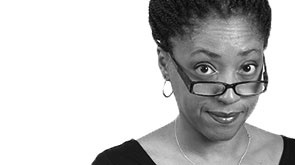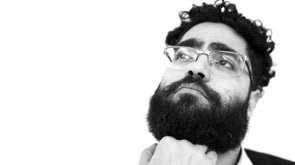 Partner and Creative Director
"What if...?" That's the question Pooja lives and breathes 24/7. Intensely curious, she's always pushing boundaries and exploring new directions. As much a left-brainer as a right-brainer, she founded Studio V Design after working for one of Chicago's top award-winning design firms. Pooja is our creative catalyst, and hers is the classic American Dream story … entering the U.S. with a scholarship and $500 in her pocket, she leveraged her skills and work ethic to build a successful business. Passionate about the arts, Pooja has served on the boards of Chicago cultural institutions, and was even invited to a civic engagement symposium at the White House.
Peter gets the kind of rush from information that the rest of the planet gets from chocolate. The more, the deeper, the broader, the better. Next step? Peter calls it "building buckets" – organizing, deconstructing, analyzing and prioritizing information. The outcome is uncommon insight that translates to objectives, strategy, and a clear path to powerhouse communications. It's the kind of thinking he brought to Studio V from his 15-year corporate research experience, and uses daily for clients in healthcare, distribution, education and more. 
Design is serious work, but shouldn't we play with ideas? No one's better at it than Bryn. Quick with humor? You bet. But she uses that delightfully skewed worldview to create work with a fresh angle that breaks through the clutter and makes clients smile. She also likes to interject dogs into her layouts, but, honestly, we don't know what that's all about. Bryn is a true creative with wide-ranging interests and knowledge, refined by her experience across many disciplines.
Another day, another Kulov. He's never the same designer twice. Elegant, funny, graphic, bold, whimsical, minimal. Endlessly surprising and always compelling. Theories abound about his chameleon-like approach. There's the geographic hypothesis – his experience in Europe, New York, Chicago, L.A. and with all types of clients. Or maybe it's just his wide-ranging interests, from fine art to fine tea. Want proof? Look at the decade of annual reports he's designed for a single client, and the only familiar element is the logo. 
Anywhere, any time, any place. Anna developed that can-do attitude at an early age, after immigrating to the U.S. and mastering a new language and culture. Since then, she's never stopped adding new skills. Digital marketing? Check. Website edits? Check. Keeping projects on track? Yup. Brainstorming ideas? The list goes on. Anna is the kind of person who jumps right in and finds solutions – sometimes even before we realize there's a problem!
Lynn can't resist the lure of the blank page. It's a little bit of an obsession, really. She needs to fill it up with words and ideas. Not just a few, but wall-to-wall. Inside her head, there's a lively conversation going on between strategist and muse. It's her way of exploring possibilities and moving beyond the expected to the persuasive. From advertising to digital to public relations, Lynn has filled up pages for clients in education, consumer goods, healthcare, technology and non-profits. 
Mindy knows how to get inside your head. In a good way. She soaks up all the information she can about your business, customers and culture. You'll probably even find her at your trade show or sales meeting. That means when she starts an annual report, website or newsletter, she writes like an insider. That's why she has a supersize portfolio of experience with clients from retail and pharmaceuticals to healthcare, consumer goods and more.
When it comes to finances, you want an expert doing the heavy lifting. That's Yolanda – real world bodybuilder and financial champion. She puts her MBA brain and muscled brawn to work by managing our bookkeeping. But most importantly, she writes our paychecks and pays the bills, which makes her an all-star.
Video / Content Development
Anant brings the world to everything he does. Yes, he's worked in Singapore, India, London, Malaysia and the U.S. He's a citizen of many disciplines: photography, videography, content development, web and social media analytics, with side trips into app development and research. Anant's client experience is wide-ranging too, including Coke, MasterCard and BMW. His itinerary for SVD clients? Wherever videography, digital analytics and content development take him. 
Buddha hangs out in our Zen garden. He's a pretty happy guy, reminding us each day to tread lightly, pursue knowledge and be humble. But he'd also like you to know that he's not as fat as all those statues would have you believe.