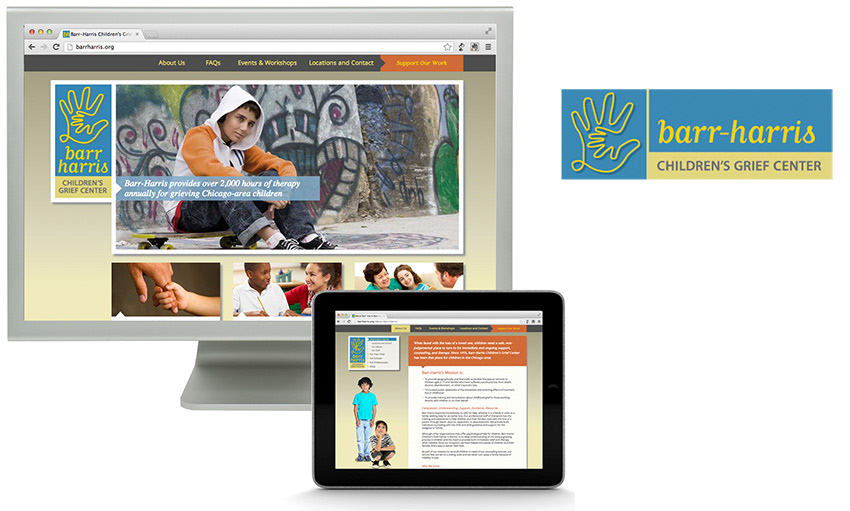 Many look to Barr-Harris as a counseling resource for grieving children, but their text-heavy website was difficult to navigate and not intuitive. Our work began with designing a new logo and choosing a branded color palette and photography that was positive and empathetic. The new website now has easy-to-find resources, with a custom back-end that allows their staff to make easy updates.
"You attended to every detail with incredible professionalism, skill and awareness of our mission … you listened carefully and then translated what you heard."
​​​​​​​
Manufacturing Renaissance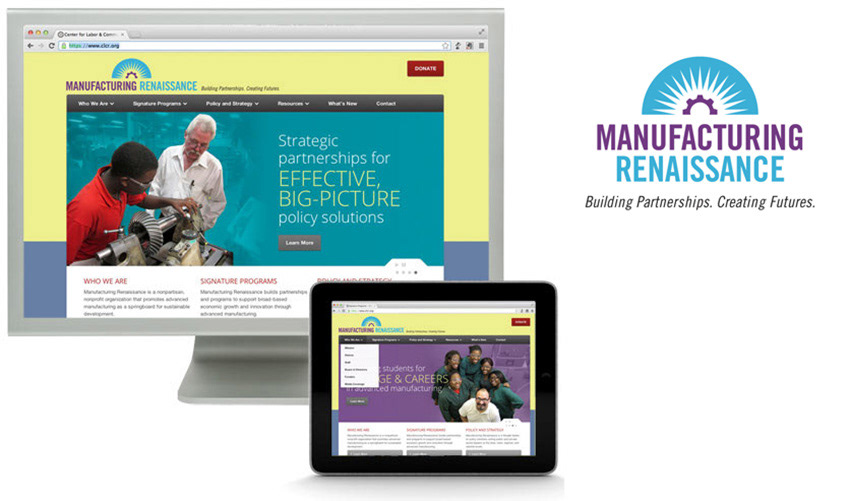 After going through a name change, this organization needed a new brand platform to help them tell their story. We developed a tagline, messaging, and built a new website to increase their reach and bring resources to their audiences in an intuitive interface. The SEO-optimized website was built in WordPress, allowing the client to easily update and add new resource documents. Results? In the first 3 months, website traffic increased 3,800%. New visitors accounted for 68%, with most coming from organic Google searches.