3 years on average. That's how long agency-client relationships last these days. But we just finished our 14th year of annual reports for a $5 billion healthcare purchasing organization. What's the key to such a long relationship? We think it's knowledge, creativity and trust.
Each year, Premier gives us input on objectives, and we're off. We develop the theme, chase down data, interview customers and then write and design the 36-page report – including managing printing and mailing to 20,000 customers.​​​​​​​

After so many years, we know Premier's business inside and out – industry issues, company strategies, customer pain points. That knowledge allows us to think about messaging at the highest level, while developing a fresh creative approach year after year to produce an annual report that's also used as a key marketing tool.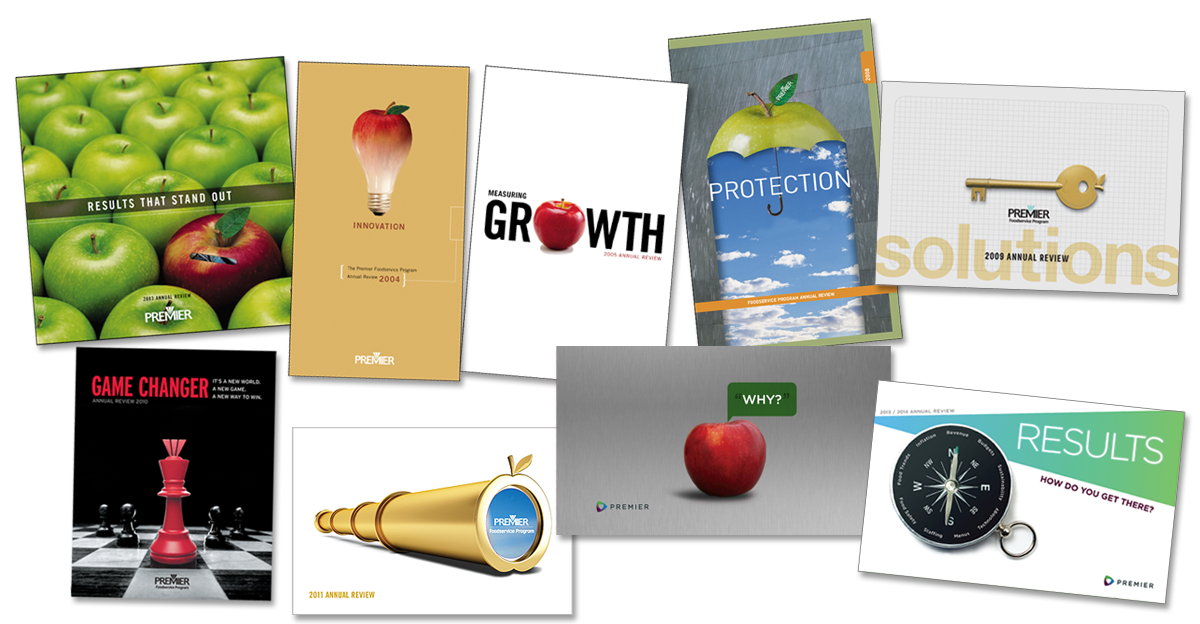 Marketing Campaign
Many organizations can describe WHAT they do, but few can explain WHY they do it. We developed the WHY campaign to give Premier a consistent story for sales reps to use.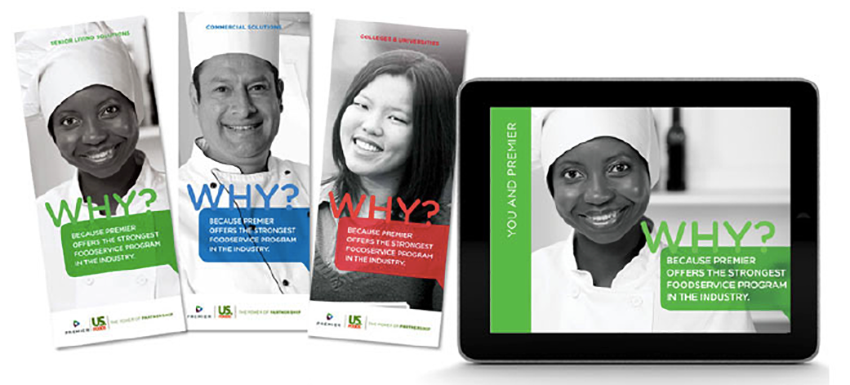 Each "WHY" was answered with solutions targeted to healthcare, university and commercial business segments. The campaign was extended onto banners, brochures, an annual report, digital presentations and more.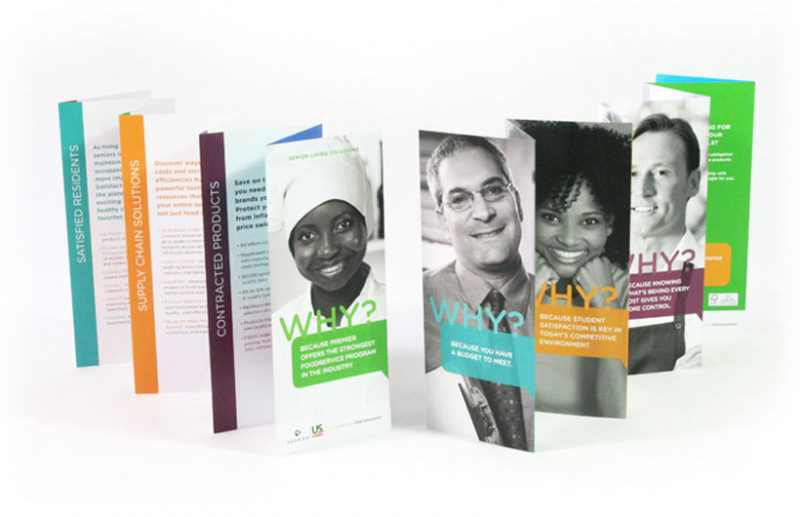 Trade Show Video
From script to production in just two weeks, this energetic 3-minute loop was designed to attract attention on a noisy, crowded trade show floor.