Sharing our inspirational work space: October 18-19, 2014
August 15 | 2014
News | Awards | Event
You know that gorgeous, historic Louis Sullivan building on Lincoln Avenue, right in the heart of Lincoln Square? Well, we are lucky to call that space our office. We admired this building for years before we called it home. And we suspect that you've admired it for years too (are you one of our regular window gawkers?).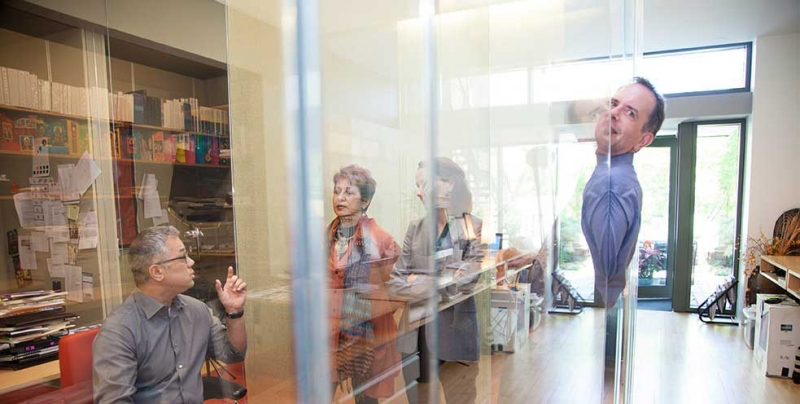 Now's your chance to admire the building from the inside, and while you're here, you can learn a little bit about our building's history and see the work we do at our marketing communications firm, Studio V Design.
You might already know that this building was first constructed as the Krause Music Store in 1922, but did you know that it was a funeral parlor for 50+ years? Yes, we have had our share of ghosts….
Our beautiful environment inspires us to do creative work, and our location in Lincoln Square keeps us connected to our thriving community.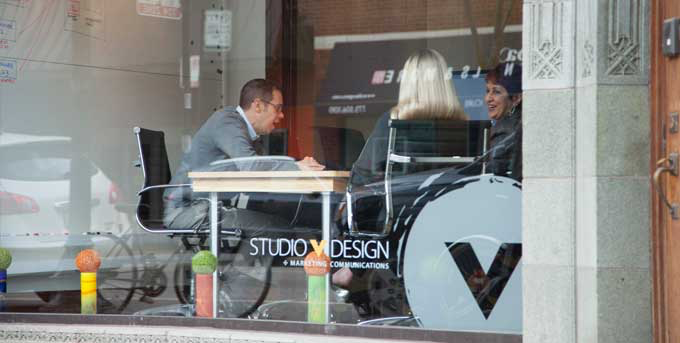 CAF inspires people to discover why design matters. And for Studio V Design, this is a topic close to our hearts!
Our Lincoln Square space will be open to the public on October 18-19, 2014 from 9am-5pm. Someone from Studio V Design will be here the whole time, but a few special tours will take place throughout the weekend:
Saturday: 
11am - Pooja Vukosavich of Studio V Design
12pm - Pooja Vukosavich of Studio V Design                                                                                                                                                                               
Sunday:   
2pm - Pooja Vukosavich of Studio V Design
This is a completely free event. 
So gather your friends, plan your itinerary and mark your calendar for October 18-19, 2014!