Strategy. Technology. Creativity. Shake well and pour.
March 14 | 2017  
News | Education
It's tough keeping up with exciting, new digital marketing technologies. It's even tougher making sure technology doesn't overwhelm the message. Recently, we managed to balance the two – and learned some valuable things along the way, including what NOT to do on mobile.
We ran two campaigns for a large, well-ranked university. Campaign #1 recruited prospects to an annual Open House.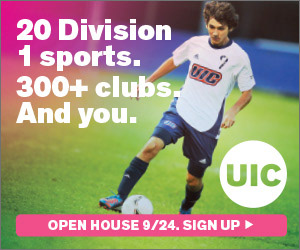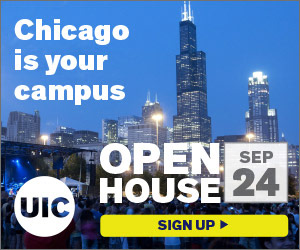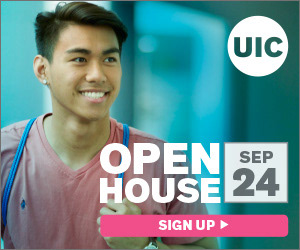 Campaign #2 sought to increase applications. Both aimed to build long-term brand awareness.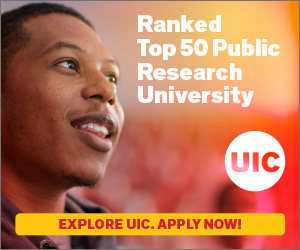 Strategy Drives Technology

With so many digital platforms out there, which were the best to reach our target audience? Based on the client's objectives and our past successes, we knew that search (SEM), targeted online advertising and paid social would get results. But we also knew that these Gen Z prospects keep changing the way they consume digital content. Newer digital technologies could help us reach them:
Hyper-local: serves ads to mobile app users within a radius around specific high schools
Native: ads formatted on the fly to match the look-and-feel of the websites they're on
Programmatic display ads: access to thousands of relevant websites where our prospects spend time
Clearly defining the target audience was critical – high school students and their influencers (parents). Geo-targeting allowed us to test two new markets outside the DMA where the university had a proven draw. And if any of our new tactics didn't work, we could quickly pull back and reallocate media dollars into tactics that were working better. That's the advantage of digital.


Strategy Also Drives Creative

Reaching the right audience is only half the challenge. Once we had their attention, what's the right creative and messaging that would lead them to action?





Research told us that freshmen valued 6 factors when they selected this university. This set the course for creative design and messaging: 
      • city location 
      • jobs 
      • value (tuition) 
      • diversity 
      • rankings 
      • campus life
Separate landing pages for each campaign expanded on messaging in the ads, and engaged prospects with tuition/salary comparisons, school ranking points and downloadable resources to help select a college.
Final steps? Set up tracking tools, place tracking pixels and make sure Google Analytics is set up on the client's end. 

So, what did we learn? Some things we already KNEW and some things NEW

LESSON 1: 
A great landing page closes the loop.
Campaign #1's landing page was bare-bones, focusing on sign-ups. By contrast, Campaign #2 had a robust landing page with useful information, resulting in deeper engagement (more clicks on the page) and a lower CPA. 
Don't ask for too much (on mobile).
Signing up for Open House is easy on mobile, but applying to a college is not. The data in our two campaigns bore this out. 
Hit them where they are.
Hyper-local (targeting mobile users within 1 mile around specific high schools) had the highest CTRs of all our tactics – but at a cost. Related to Lesson 2, the more complex "ask" (Apply Now) cost us far more than the simpler "ask" (register for Open House).
Think small.
On mobile, skip the pictures and focus on the message. Our mobile ads with and without images performed comparably. So use that small space for compelling words, strong colors and an irresistible call-to-action.
Use Facebook to build brands.
Less action came from Facebook (e.g., sign-ups, conversions), in proportion to the media dollars spent. Yet, this high-profile environment is still crucial for brand-building exposure.
Three is the magic number.
For these types of campaigns, a minimum of 3 months seems to be optimal. We saw clicks rise and costs per conversion continually drop, as the ad server continued to "learn" and optimize toward better-performing ads.
Digital is not the silver bullet. 
But integrated marketing is. Our digital campaigns reached a wider audience through search (SEM) and online ads. At the same time, the client's internal efforts – emails, direct mail, social – reached a narrower group of prospects already were in the pipeline. Together, both efforts integrated for success.
The Open House campaign exceededthe university's goal of increasing attendance to 10,000. And in a down environment, applications increased over the previous year.
So, as audiences get more savvy and technology gets more powerful, it's critical to keep in mind that marketing success remains built on a few timeless fundamentals: insightful strategy, strong creative and technology that gets your message into the right hands.
See the entire project
here
.