OSI Industries
With 77 locations in 18 countries, OSI needed to communicate how their sustainability strategies impact the food we eat and environment we live in. The challenge in this 60-pg. report was to upgrade the sophistication of OSI's brand, and draw out key facts and data from the client's text by graphically expressing them in a clean, understandable and engaging way.
"Thank you so much for the incredible job! We have received accolades from management, and it is leaps and bounds beyond where we were with the last Report."

Download the full report from OSI's
website
.

Chicago Sustainable Roadmap
We worked closely with the city's Chief Sustainability Officer to translate data into easily-read graphic formats. Our design concept communicated a clearly-defined roadmap for future action, and the resulting plan received an Emerald Award from the U.S. Green Building Council. 
"You have helped us communicate the City's ambitious initiatives in a clear, powerful way." 
To attract new businesses to Chicago, a group of Fortune 200 companies set out to tell their stories about sustainability and the impact on communities. This brochure showcases initiatives, programs and data that reinforce the region as a global business destination and desirable city to live and work.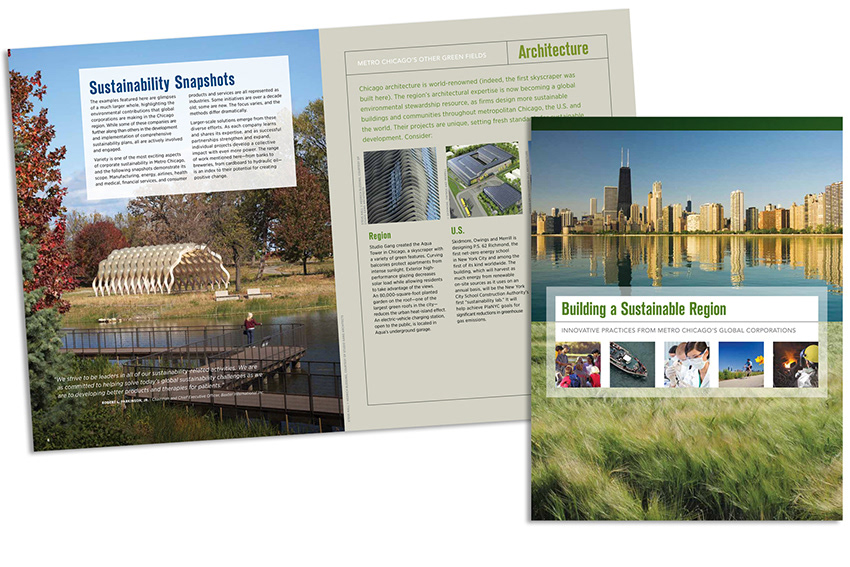 Long drives, large trucks and refrigerated warehouses are not exactly what come to mind when you think of "green". But the country's second-largest foodservice distributor has a lot of sustainability practices in place. We designed communications to highlight their progress in environmental performance, community engagement and sustainable products.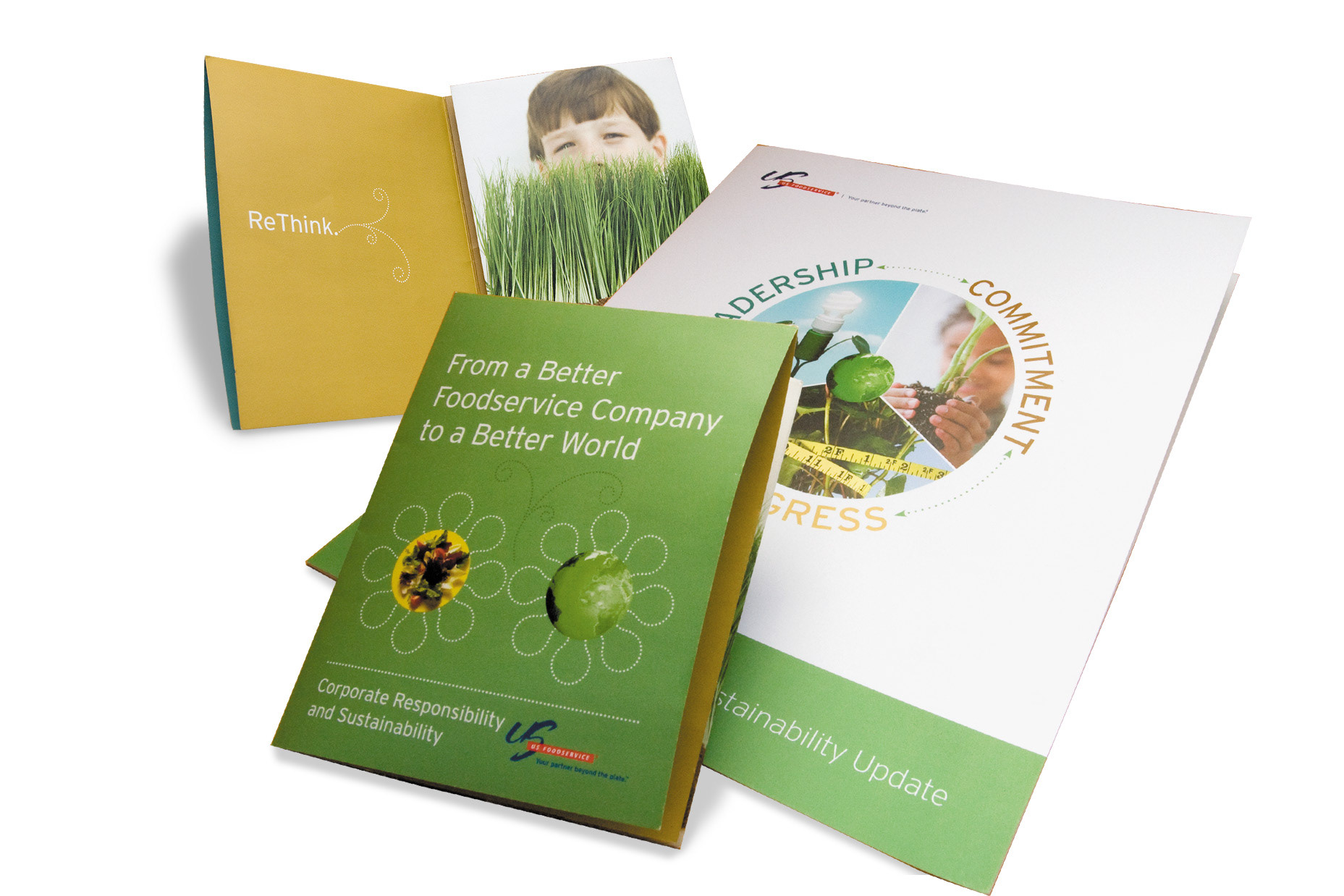 Chicago Sustainable Industries
Chicago once was the industrial epicenter of the country. Today, city officials are working to encourage manufacturing growth, but with a smaller, more sustainable footprint. We designed a communication that turned the city's plan into easy-to-navigate points, with maps, diagrams and infographics.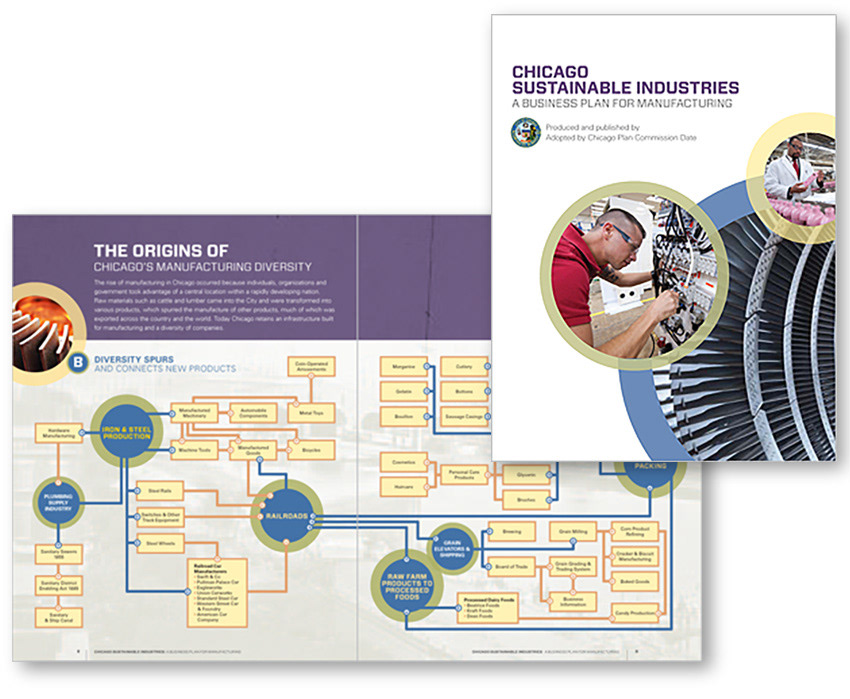 Sustainability is one of the many stories we tell each year in the annual report for this national healthcare alliance. Premier has an award-winning leadership platform focused on waste and emissions reduction, solar energy, and environmentally friendly purchasing. Here are a few pages from the past 14 years.