Three secrets to long client relationships.
October 28 | 2016
News | Campaign
3 years on average. That's how long agency-client relationships last these days. But we just finished our 14th year of Annual Reports for a large client. That got us to thinking, what's the key to long client relationships?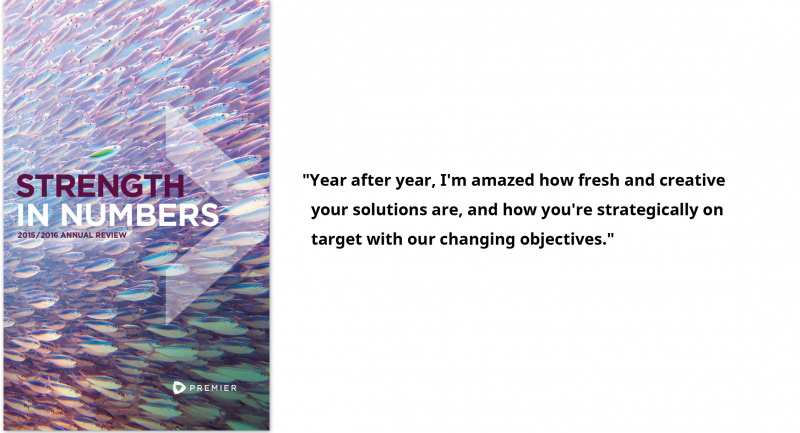 We love client feedback like that. But it also gives us some insight as to why our relationship with this $5 billion division of the Premier Healthcare Alliance has lasted so long.
We think there are three reasons: KNOWLEDGE, TRUST, CREATIVITY.
Knowledge.

After 14 years, we know Premier's business inside and out – industry issues, company strategies, customer pain points. That depth gives us the capability to think about messaging at the highest level, with the level of detail that informs and persuades.
Trust.

Longevity proves that we can run with a project. For a 36-page Annual Report, the client's time involvement is surprisingly small. Every year, they give us input on objectives, and we're off. We develop themes. We know who to chase down for data. We interview customers. And then we write, design and handle photography, printing and mailing of 20,000 copies.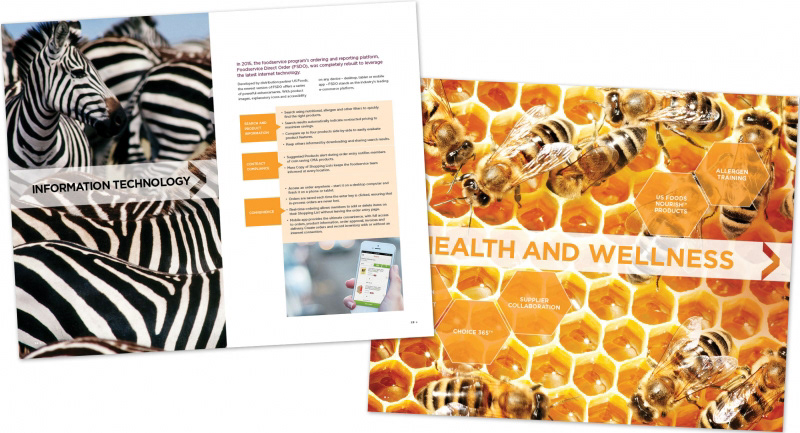 Creativity.

Yes, each year there are new programs and performance records to write about. But much of the core of the story remains the same. That's why year after year, fresh creativity needs to focus new light and insight on Premier's well-known story.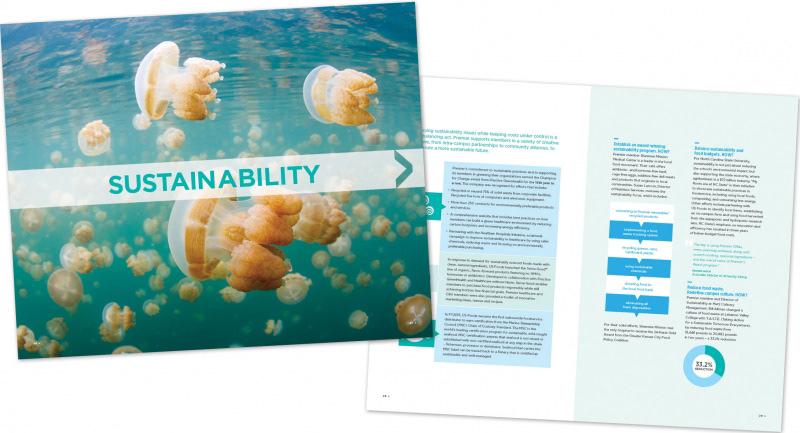 How do you measure the ultimate benefit of "being embedded" with the client year over year? With stories like this: a top Premier executive recently met with a customer considering a change of vendors. A meeting scheduled for one hour turned into three when the customer immersed himself in a cover-to-cover reading of our Annual Report. It was "the hit of the meeting," we were told.
Long-term clients are a rarity these days, but we're pleased to say it's not unusual for us. It's certainly a point of pride – but more importantly, it's a goal we pursue in our work every day.