Chicago's largest university partnered with Studio V Design to launch their new brand, with the goal of building awareness and changing outdated perceptions. We created the launch strategy, messaging, photography and design; and planned, purchased and managed the media. The result? With digital CTRs exceeding industry benchmarks, the campaign helped increase applications 19%.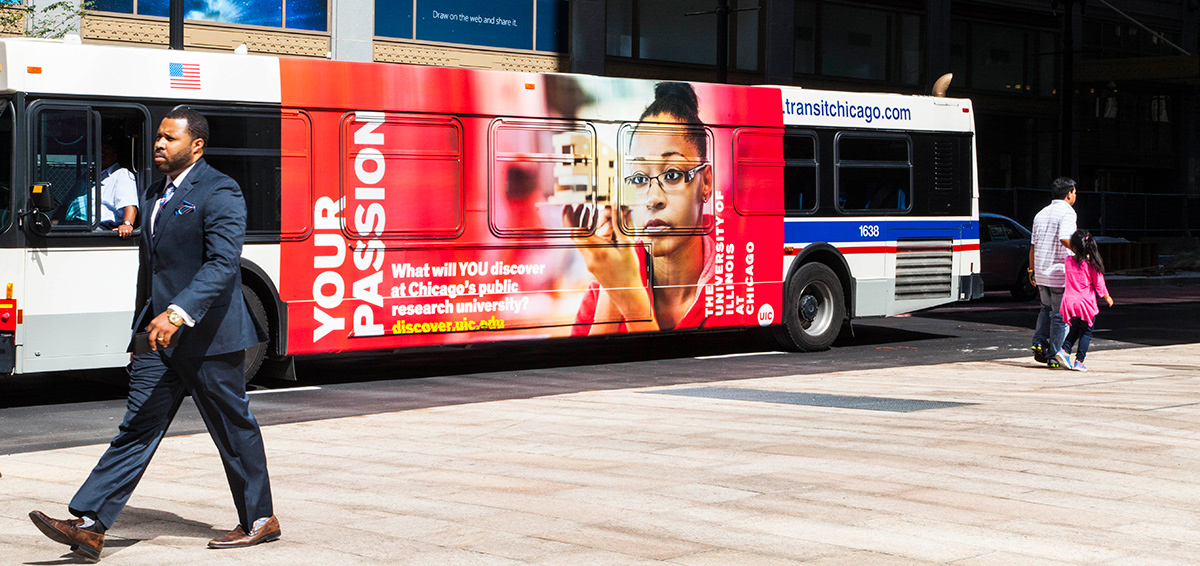 Our campaign theme line invited students to explore a world of possibilities: "What will YOU discover at Chicago's Public Research University?"  Messaging highlighted the excellence of Chicago's only public research university, along with the emotional benefits of the UIC spirit: hard work, diversity, access to excellence.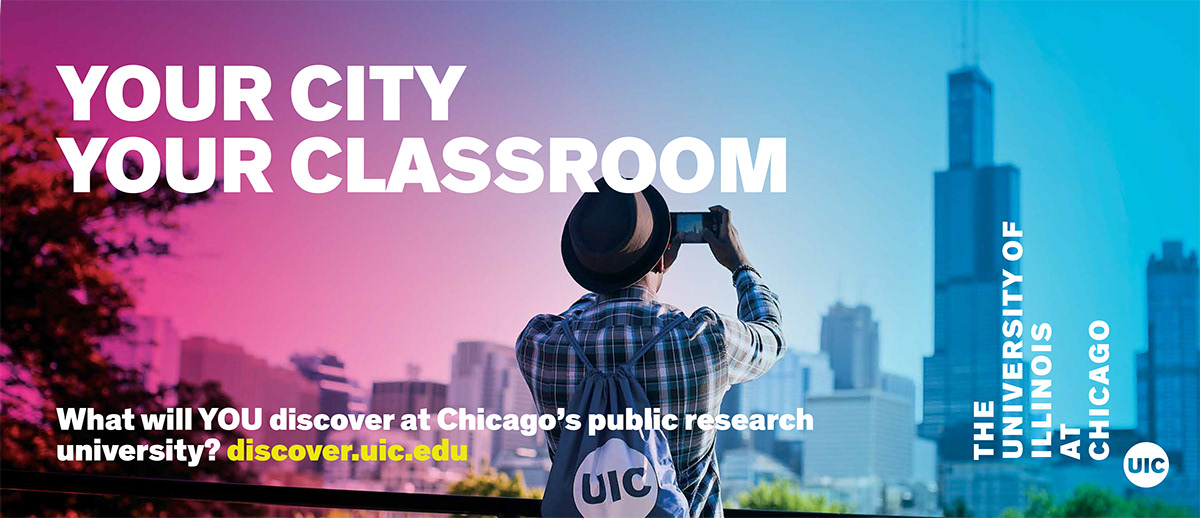 With Google Adwords, Facebook, Pandora and programmatic website advertising, we targeted the right demographics and geography. Bus, train and airport ads as well as highway billboards took the message wider, to parents and other influencers.