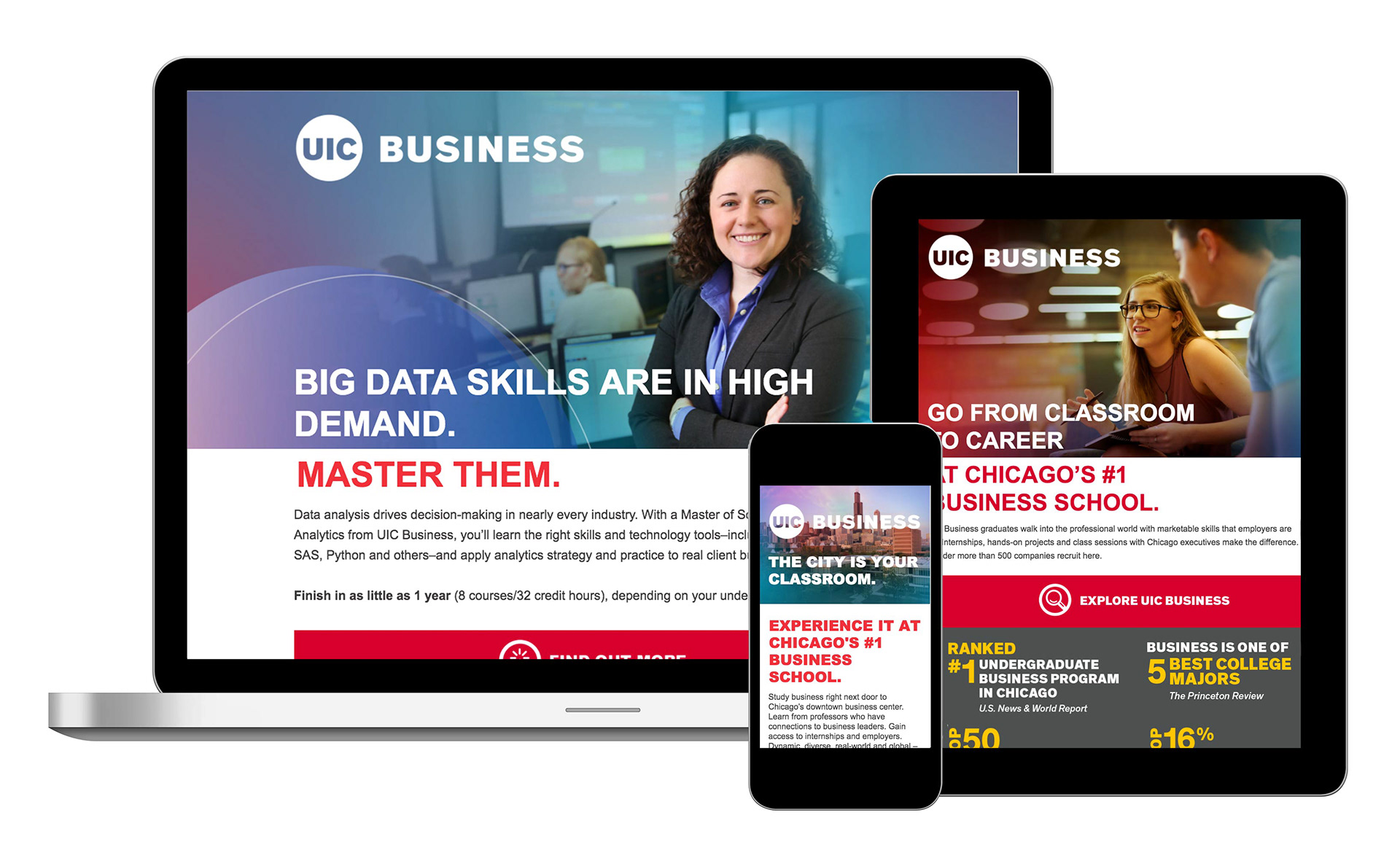 As an affordable public university, UIC's business school offers a great return on investment. But many prospects didn't know this. Even fewer knew that the undergraduate program was ranked #1 in Chicago.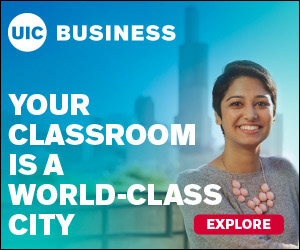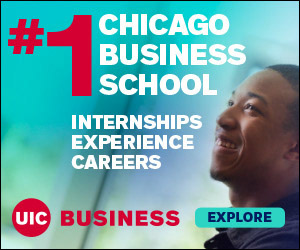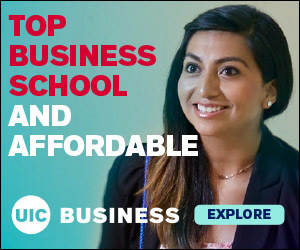 To fix that, UIC Business hired Studio V Design for a total rebrand. We started with focus groups and telephone and online surveys, which gave us key insights that helped us form the new positioning, messaging and visual approach which we tested with key audiences.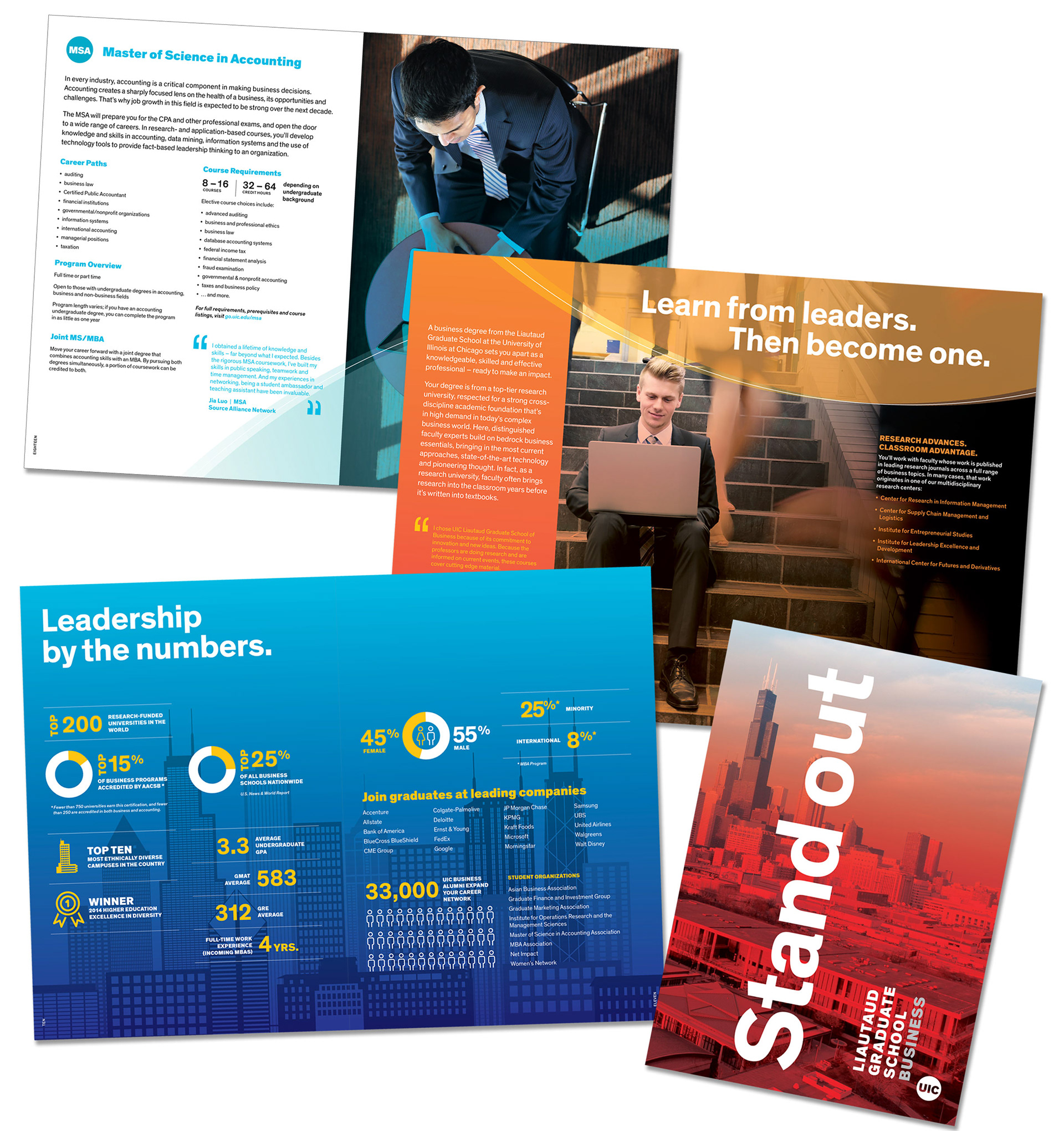 The result? The school's new brand image helped achieve the largest enrollment gains of all 13 UIC colleges.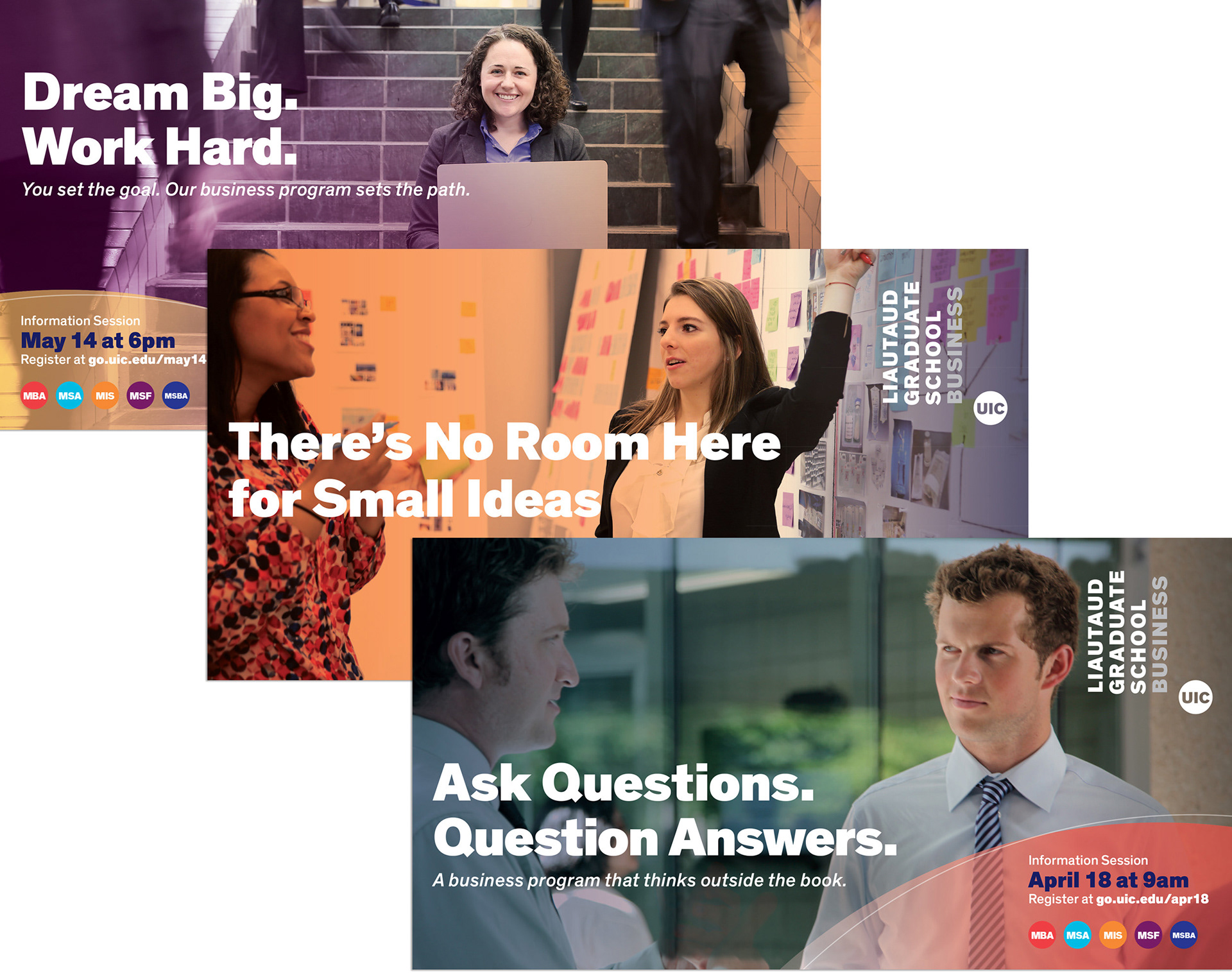 In the first few months, after taking over digital marketing from a previous agency and making adjustments, we achieved a 2,000% increase in impressions, 39-fold increase in CTRs and dramatic reductions in CPC. And in just 3 months, new visitors to the UIC Business website increased by 300%.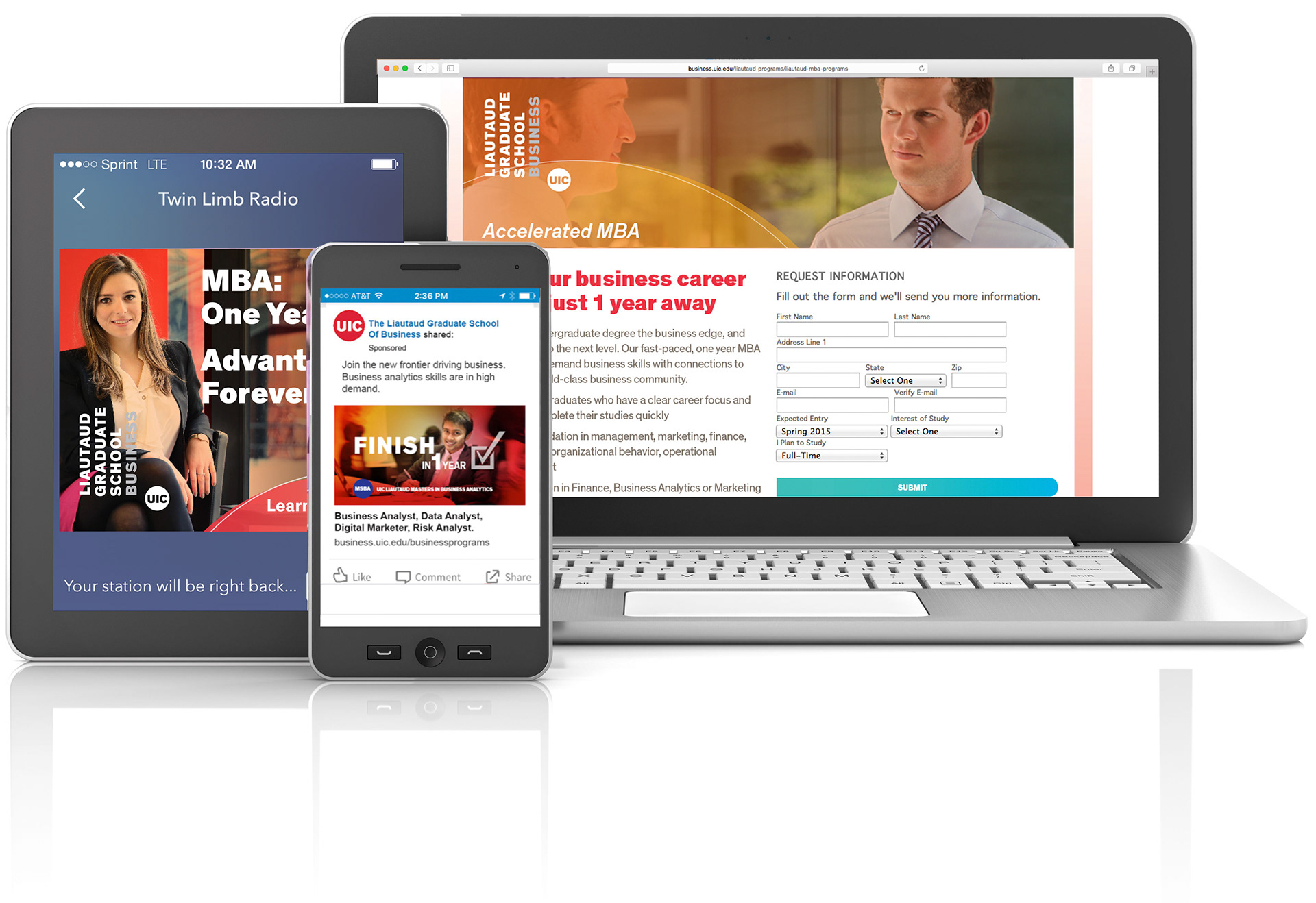 For the new brand launch, our Communications Plan identified dozens of tactics across multiple channels, with a strong focus on digital marketing: search (AdWords), website display ads, Pandora and paid social (Facebook, LinkedIn). Our digital work included strategy and creative for ads and landing pages, along with media planning, purchasing, tracking and optimization. The creative execution also expanded to outdoor transit advertising, direct mail, a view book and tools for recruiters.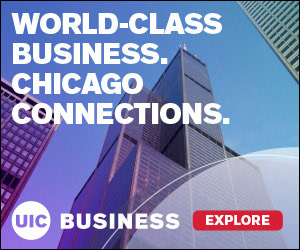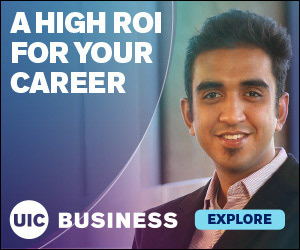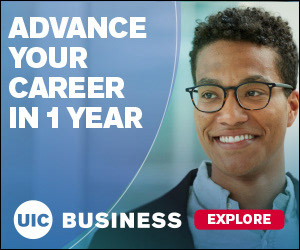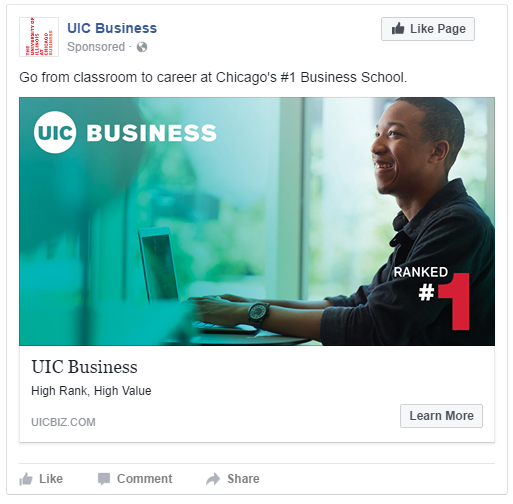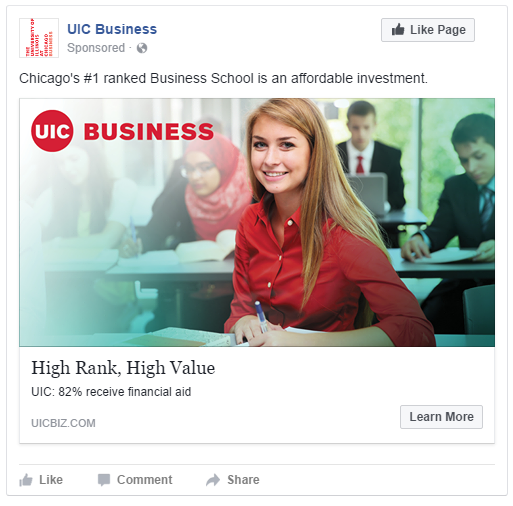 The following years focused on promoting the MBA and other Masters degrees. SEM continued to be a core strategy. Pandora allowed us to target by demographi
cs and geography. A
nd with LinkedIn, we reached a narrow audience with personalized InMails and display ads. The most successful LinkedIn campaign saw a 70% open rate.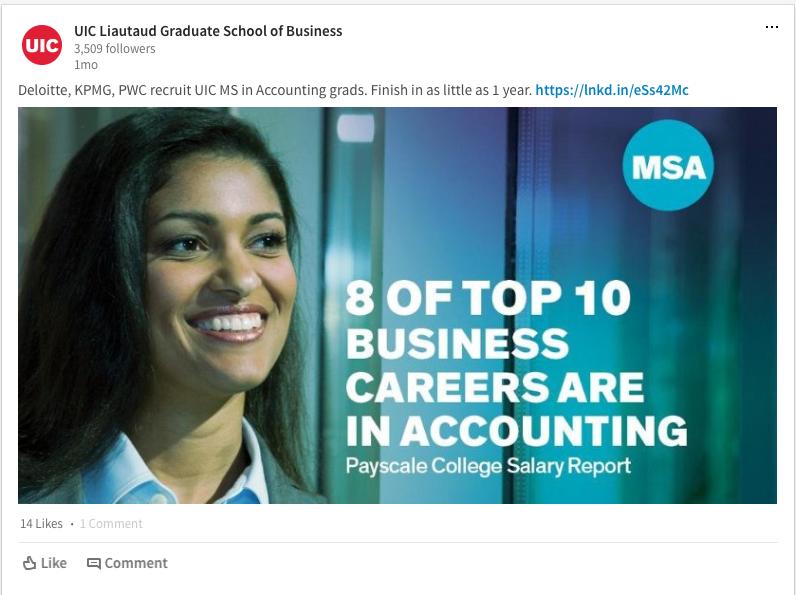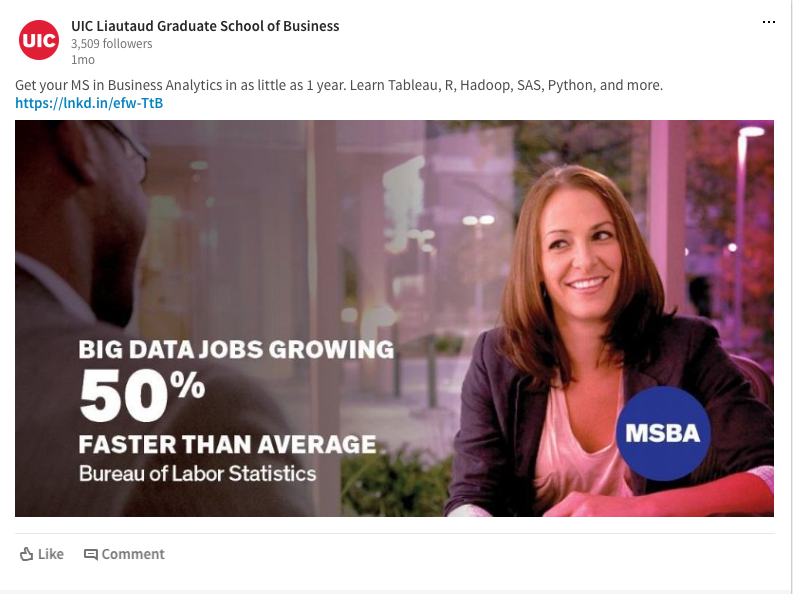 Outdoor transit advertising also reached working professionals as they commuted to downtown, with ads on boarding platforms and animated electronic ads at station entrances.