Some campaigns are all about building brand awareness. Others have more specific, measurable goals. We ran two campaigns for a large university, both requiring a digital strategy, messaging and design, along with purchasing and managing digital media. Results? The Open House Campaign helped exceed the attendance goal of 10,000 (highest ever). And in a down year for similar universities nationwide, the Applications Campaign helped increase applications by 3%.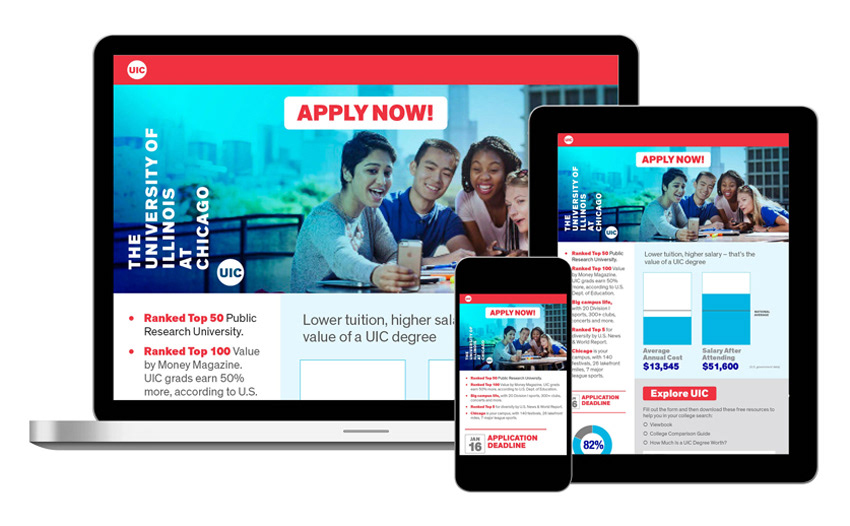 Research told us that freshmen valued 6 factors in selecting this university (city location, value, diversity, etc.). This set the course for messaging and creative design.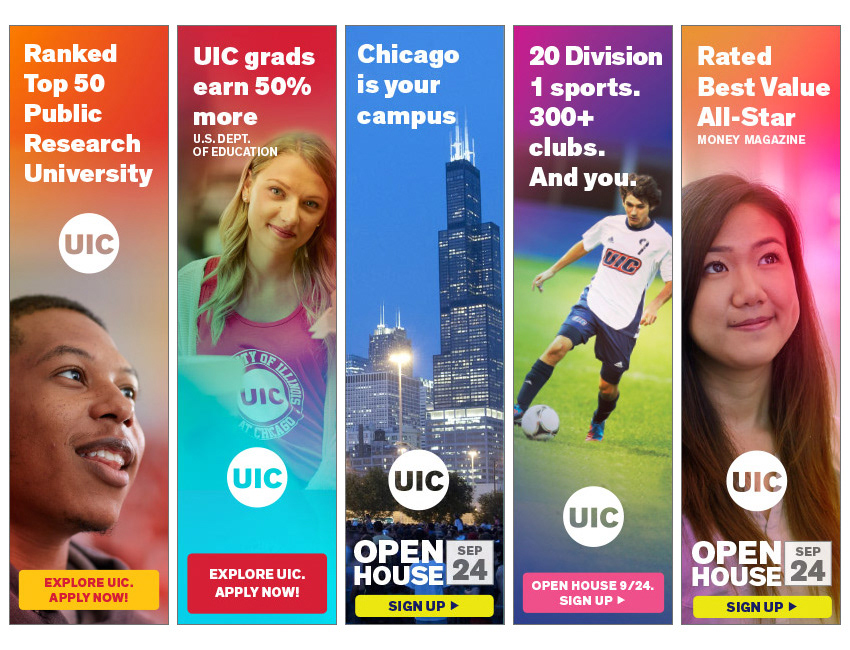 Google Adwords, Facebook and Pandora, along with programmatic display and native ads allowed us to target by geography and demographics. Hyper-local targeting put our ads in front of mobile app users at 40 targeted high schools. And our landing pages engaged prospects with tuition & salary comparisons, school ranking stats and downloadable resources to help select a college.