To launch a new executive healthcare degree, our niche-focused digital strategy used LinkedIn to reach Chicago physicians with 5+ years of clinical experience, leading them to a landing page with a lead-capture form and a friction-less path to conversion.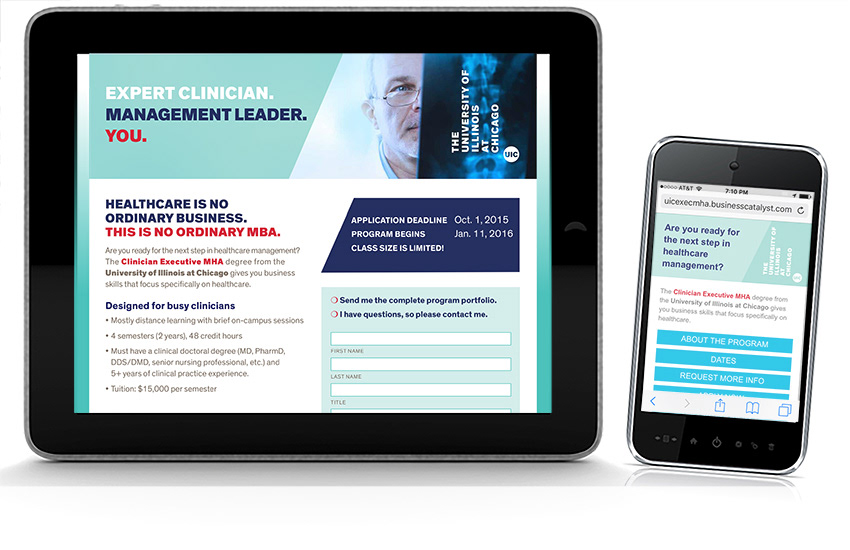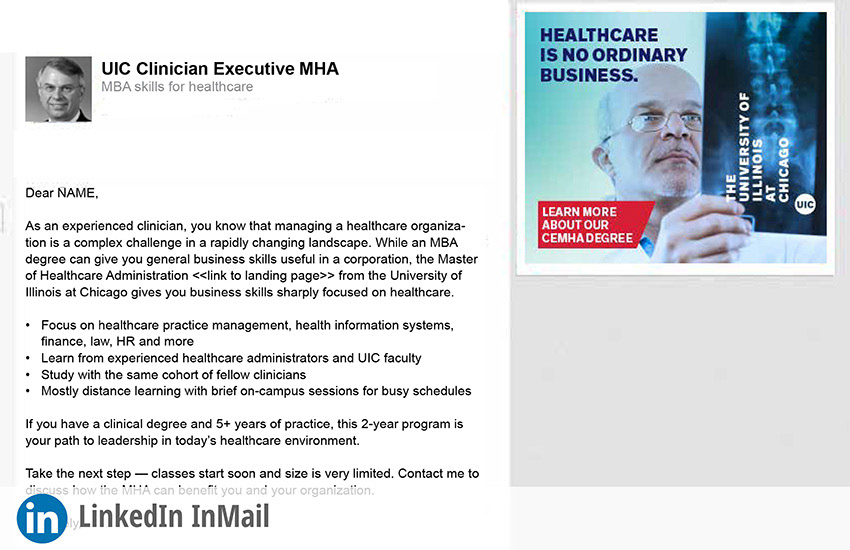 Print advertising supported the digital campaign, with messaging that promoted the advantages of this healthcare-focused degree versus an executive MBA. Results? We reached physicians, got their attention and motivated them to action – far exceeding industry benchmarks (42% open rate, 5.5% CTR).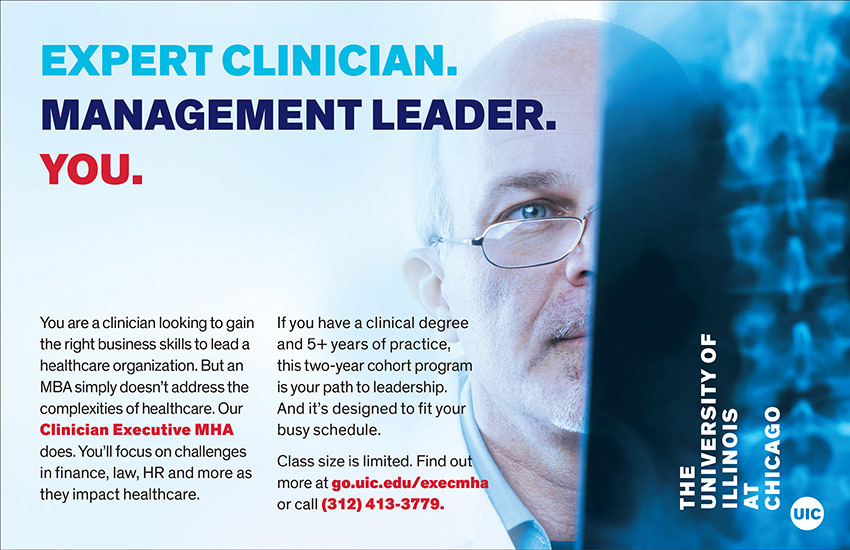 "We needed to reach a narrow audience, build awareness and generate leads. Studio V's digital results surprised us. Open rates and CTRs exceeded the benchmark, and leads kept rolling in months after the campaign ended."
​​​​​​​
How do you bring cutting edge science to clinical reality? Through "translational research" – and UICentre is a leading force in that industry. But funders and researchers lacked awareness about the Center's mission and the importance of this area of research.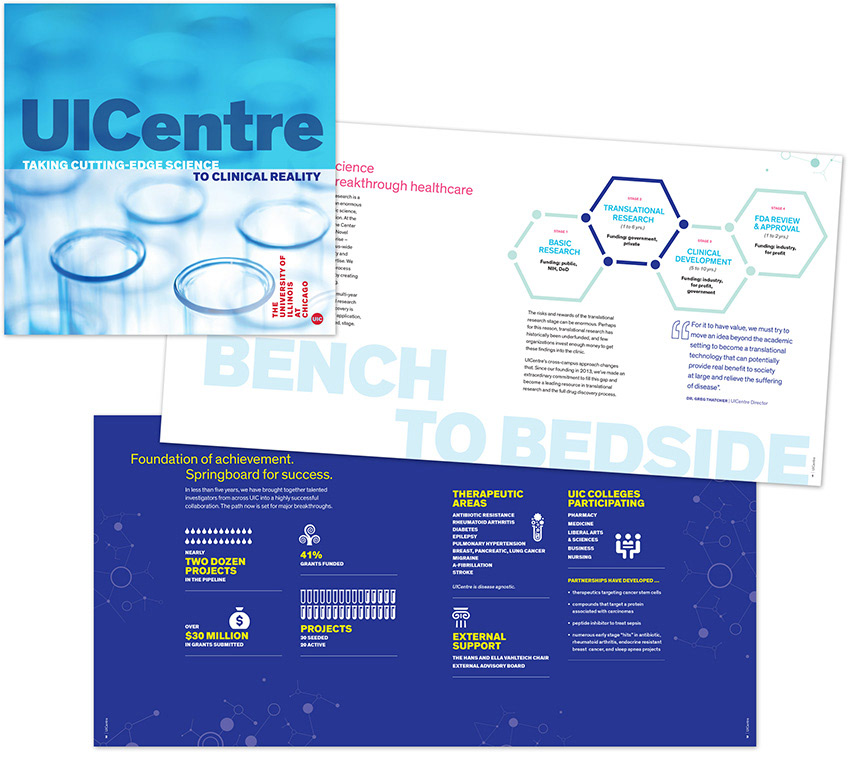 Our team dove in to understand the Center's research and success stories, and wrote and designed a brochure that simplifies their story and motivates engagement.