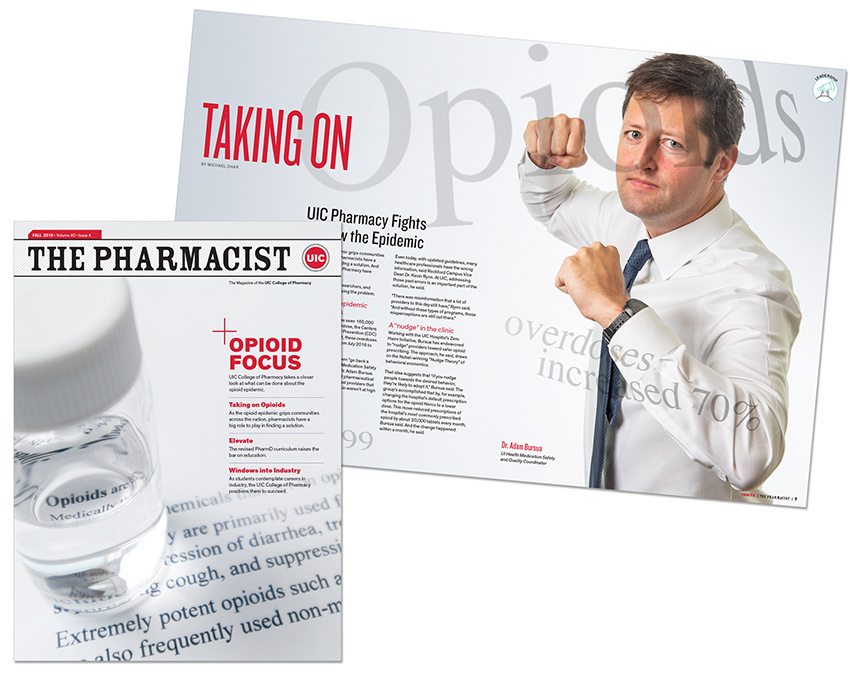 How do you give a fresh face to a 150-year old legacy? Ranked #6 nationally, the University of Illinois College of Pharmacy is one of the oldest in the country. But their magazine – a crucial marketing tool to reach alumni – needed a fresh, new look. And to keep up with production deadlines and fundraising opportunities, the entire process needed a makeover.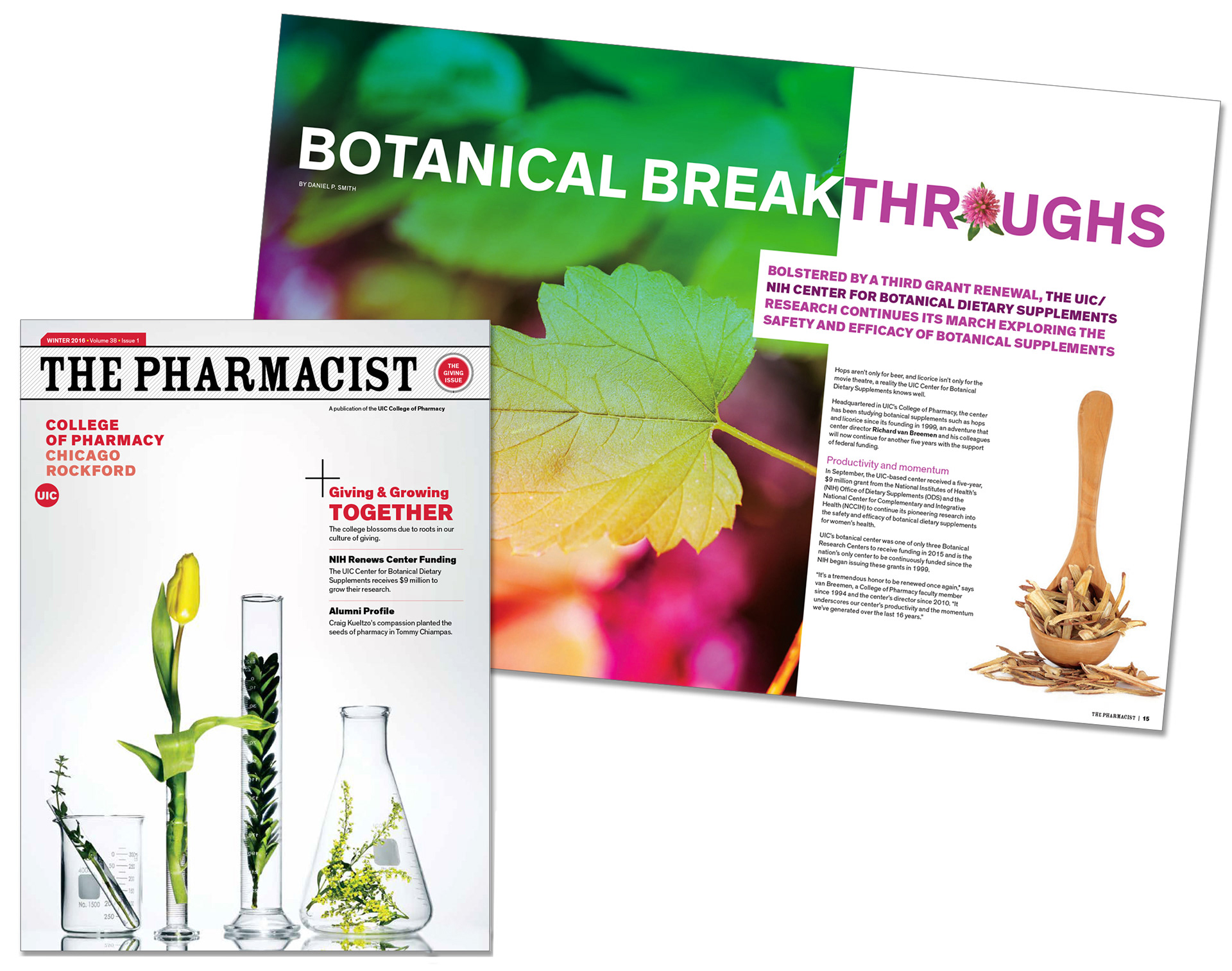 Studio V Design had just finished rebranding the entire university, so that gave us the opportunity to redesign the magazine and apply the new brand.
For process efficiency, we instituted a rigorous project schedule, brought book-mapping into the planning stage and introduced the client to a collaborative editing tool (Adobe InCopy) and project management system (Basecamp).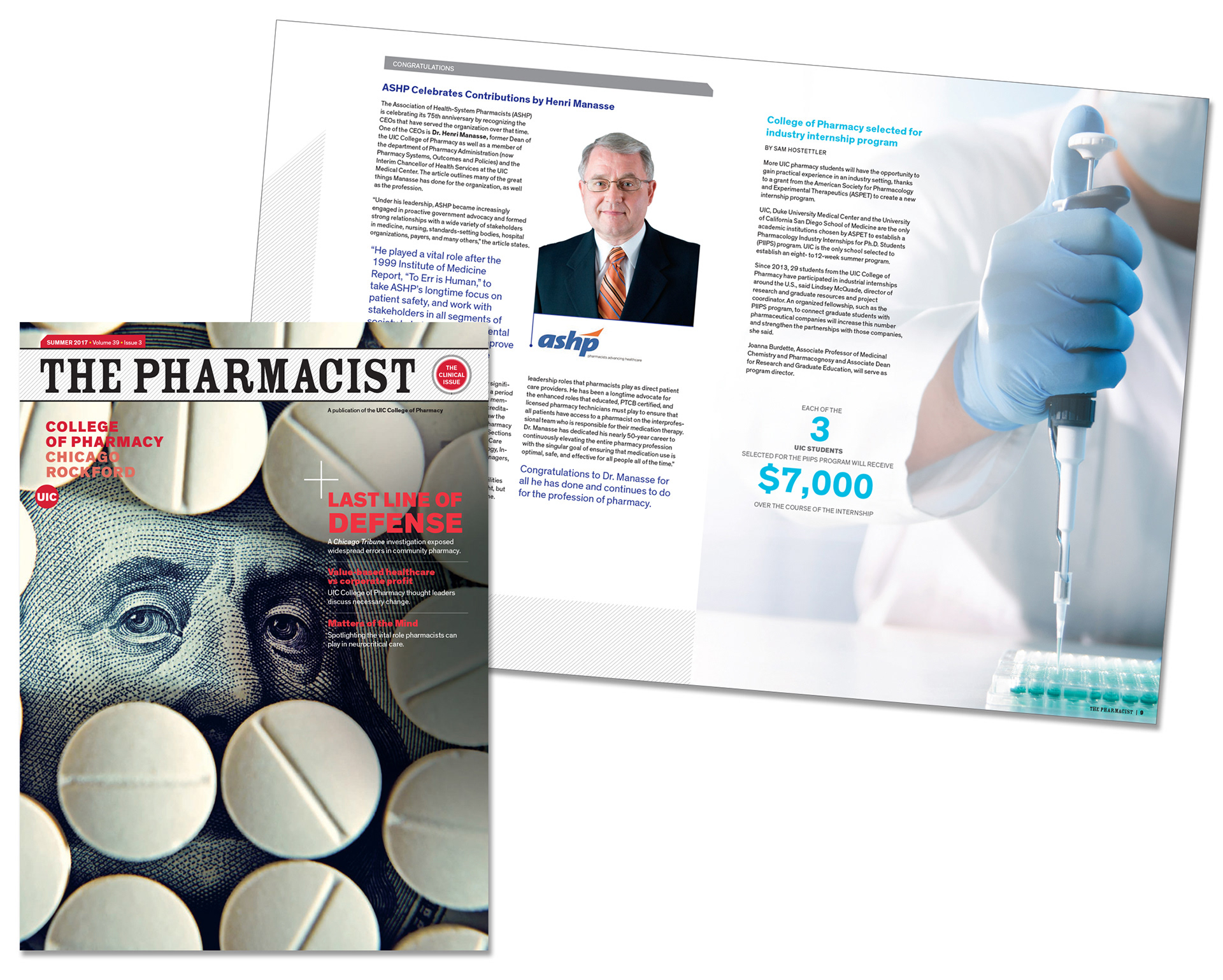 Each issue of the magazine starts with designing a variety of cover concepts to fit the lead story. We then direct the on-site photo shoot, pull together copy as it comes in from the writers, design the 32-page layout, and supervise printing and mailing to 10,000 subscribers.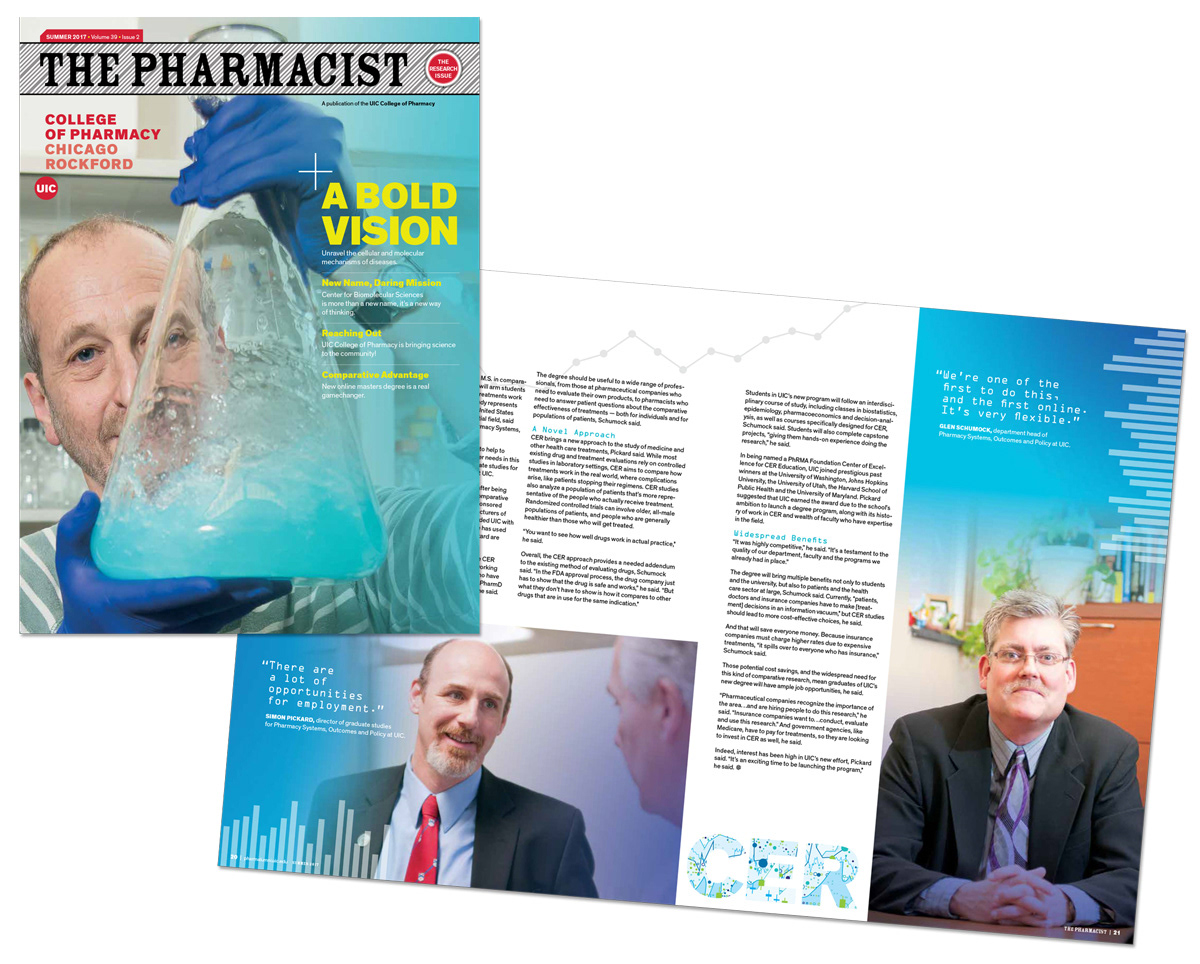 The magazine's fresh new face now captures the college's spirit of innovation while respecting its 150-year history.