South Lakefront Framework Plan
SmithGroupJJR and the Chicago Park District brought us in on the development plan for Chicago's south lakefront – a 628-acre area covering Jackson Park, the South Shore Cultural Center and the Obama Presidential Center.
Our work began with designing the project logo and
website
, which became the key portal for information and public participation. We continued by designing a 56-page document full of maps, images, graphics, visualizations and planning recommendations. We also coordinated the project
video.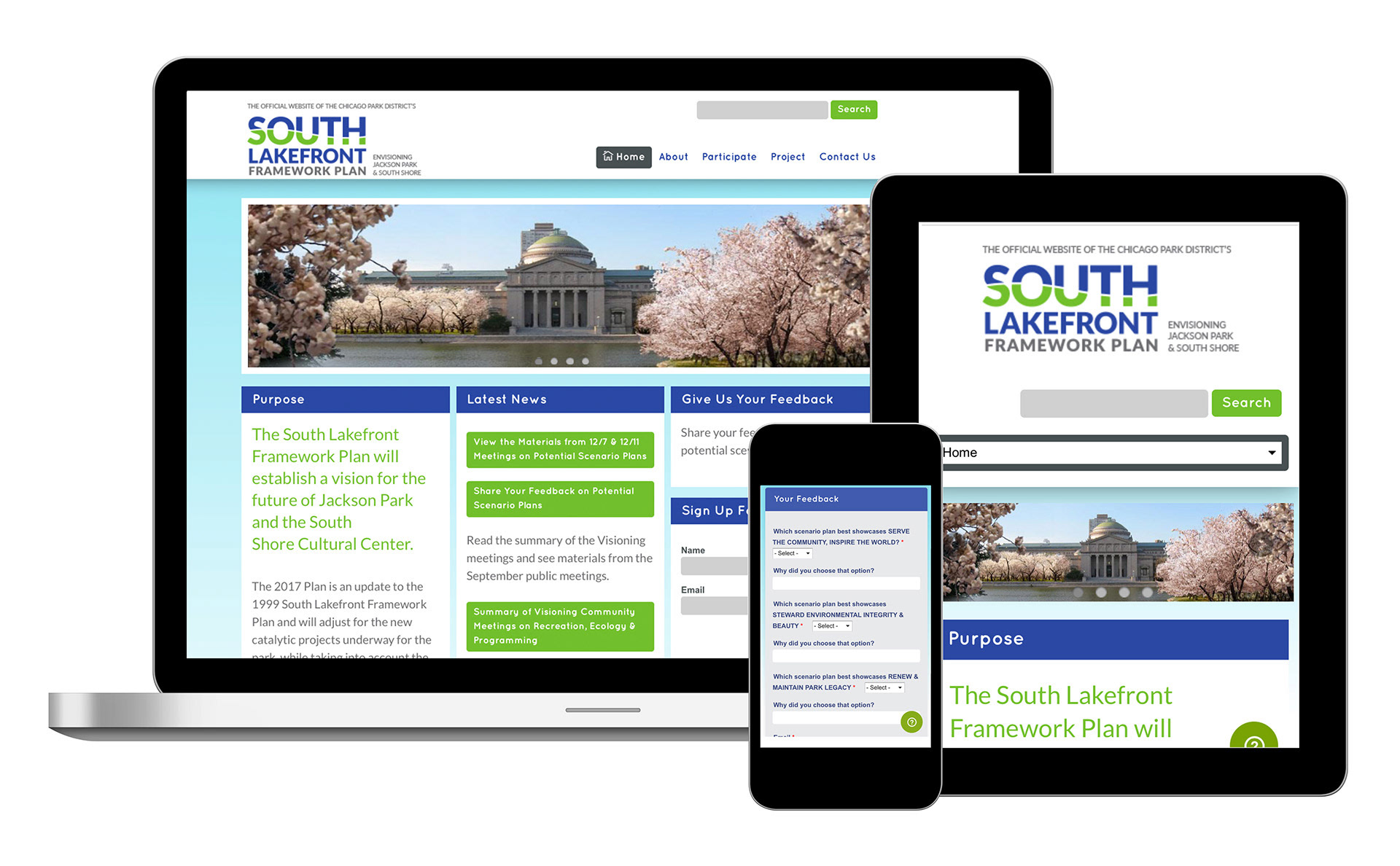 Working through a 10-month planning process, we managed website updates and email outreach for community input meetings; recorded the meetings on video; and organized information, data and recommendations before designing the Plan document.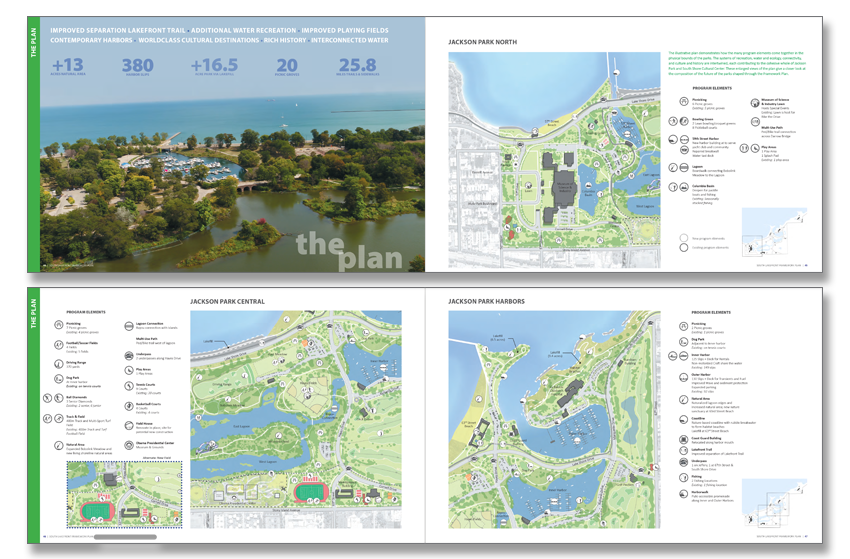 Studio V Design worked with architect Jeanne Gang and SmithGroupJJR on this ambitious plan for Northerly Island Park, the beautiful 92-acre peninsula that juts into Lake Michigan. Our role? Create all public-facing communications, including a
video
and a 54-pg. book with compelling graphics and clear, structured information describing the proposed land use. Both were used to gain the support of stakeholders and decision-makers.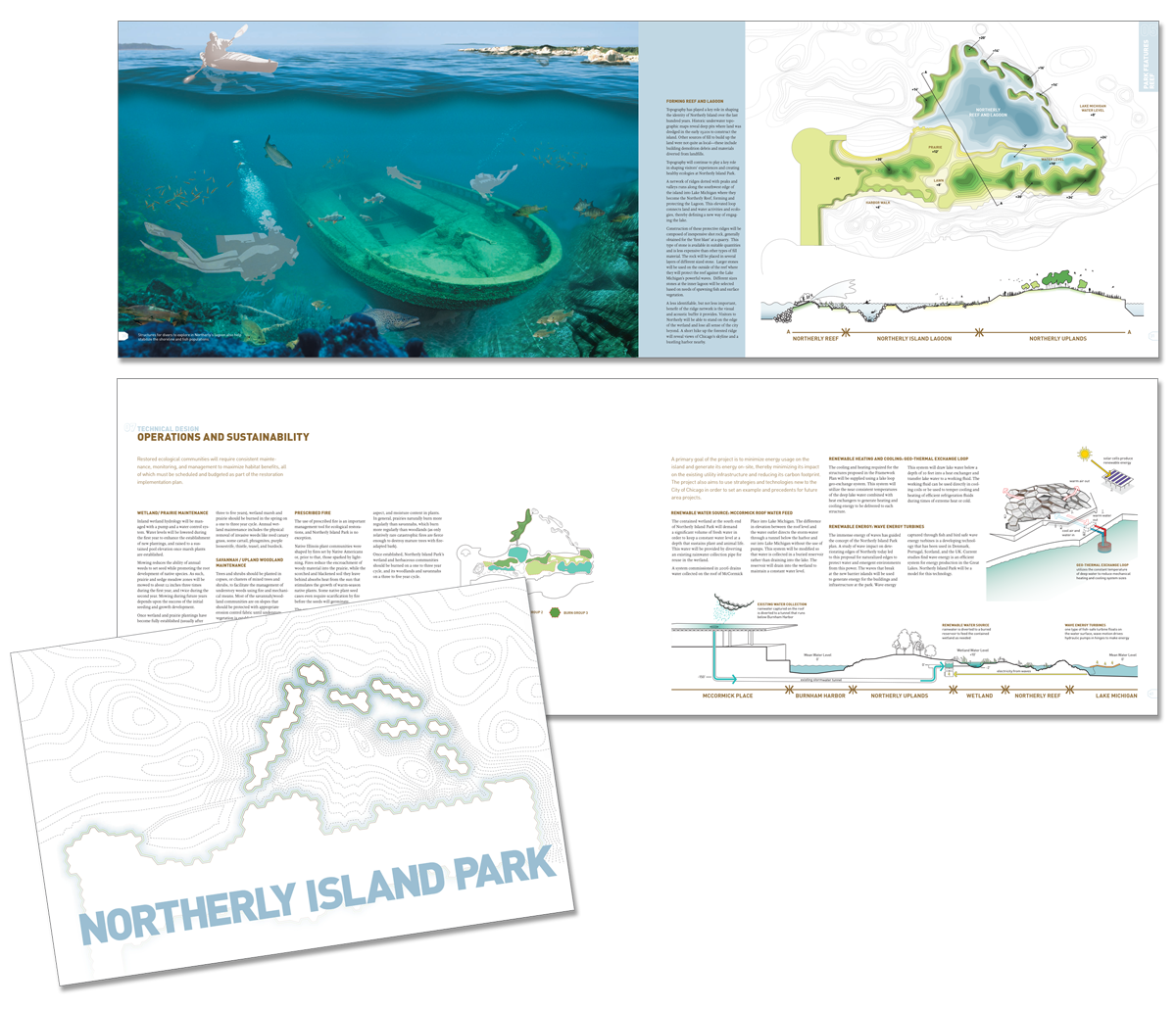 Our book was featured at the Art Institute of Chicago, and in BusinessWeek and Crain's Chicago Business.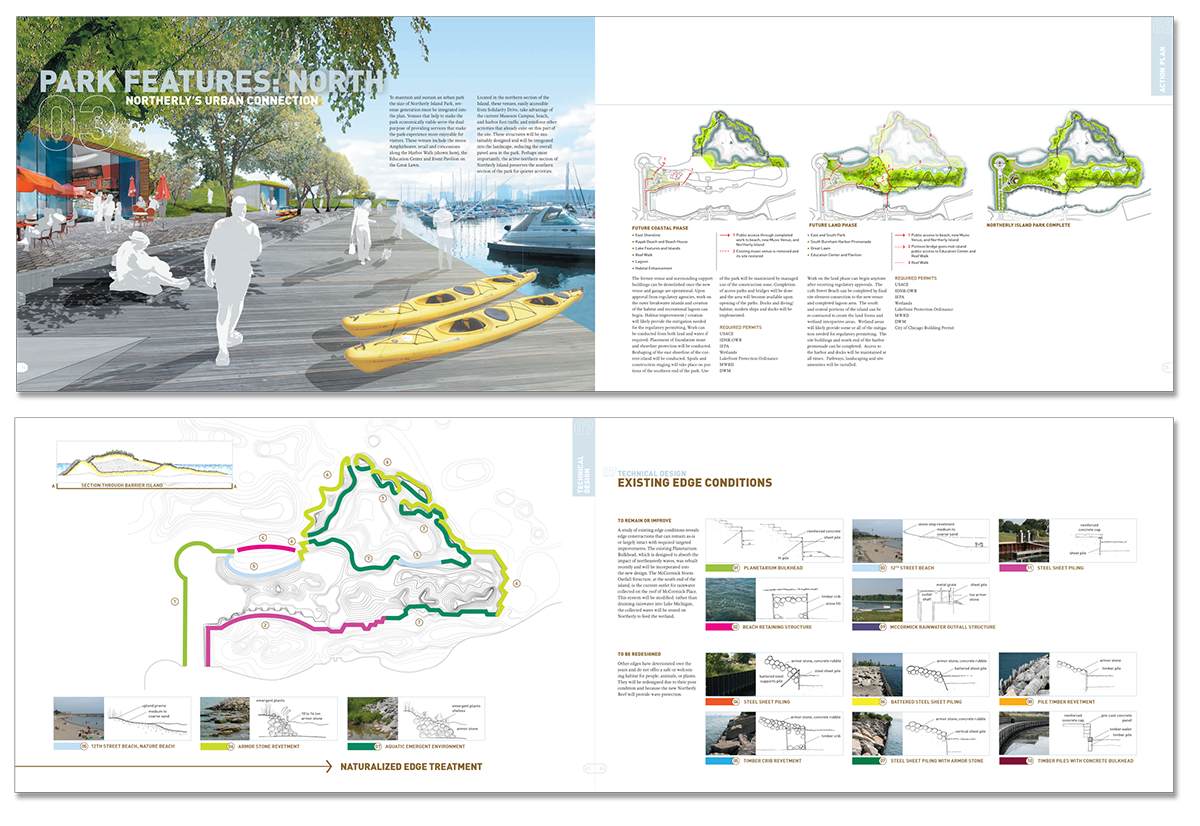 Morgan Shoal Framework Report
To design the report that documented the redevelopment vision for this stretch of Lake Michigan shoreline, Studio V Design was engaged at every step of the project – from public community meetings to helping the planners organize their ideas into an impactful story.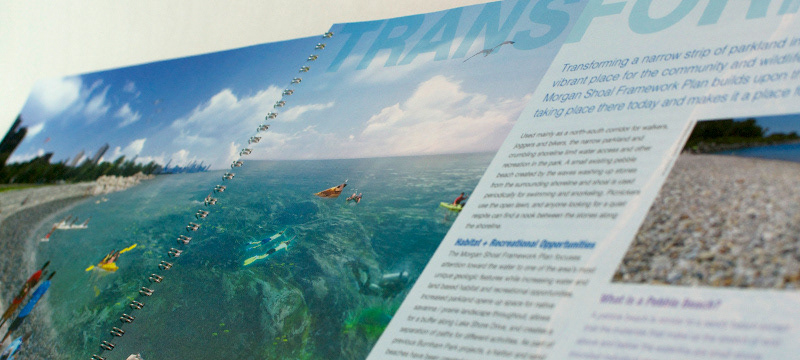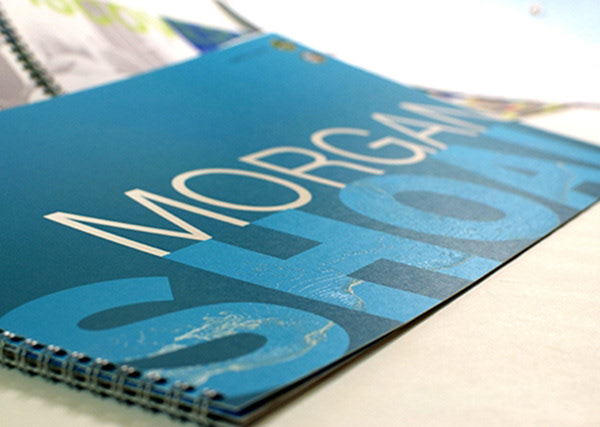 We documented the complex issues of shoreline protection, public features and cost factors through graphically rich, concise information in an engaging 22-page report. Was the project a success? The Report won a Communications Award from the American Society of Landscape Architects (IL chapter).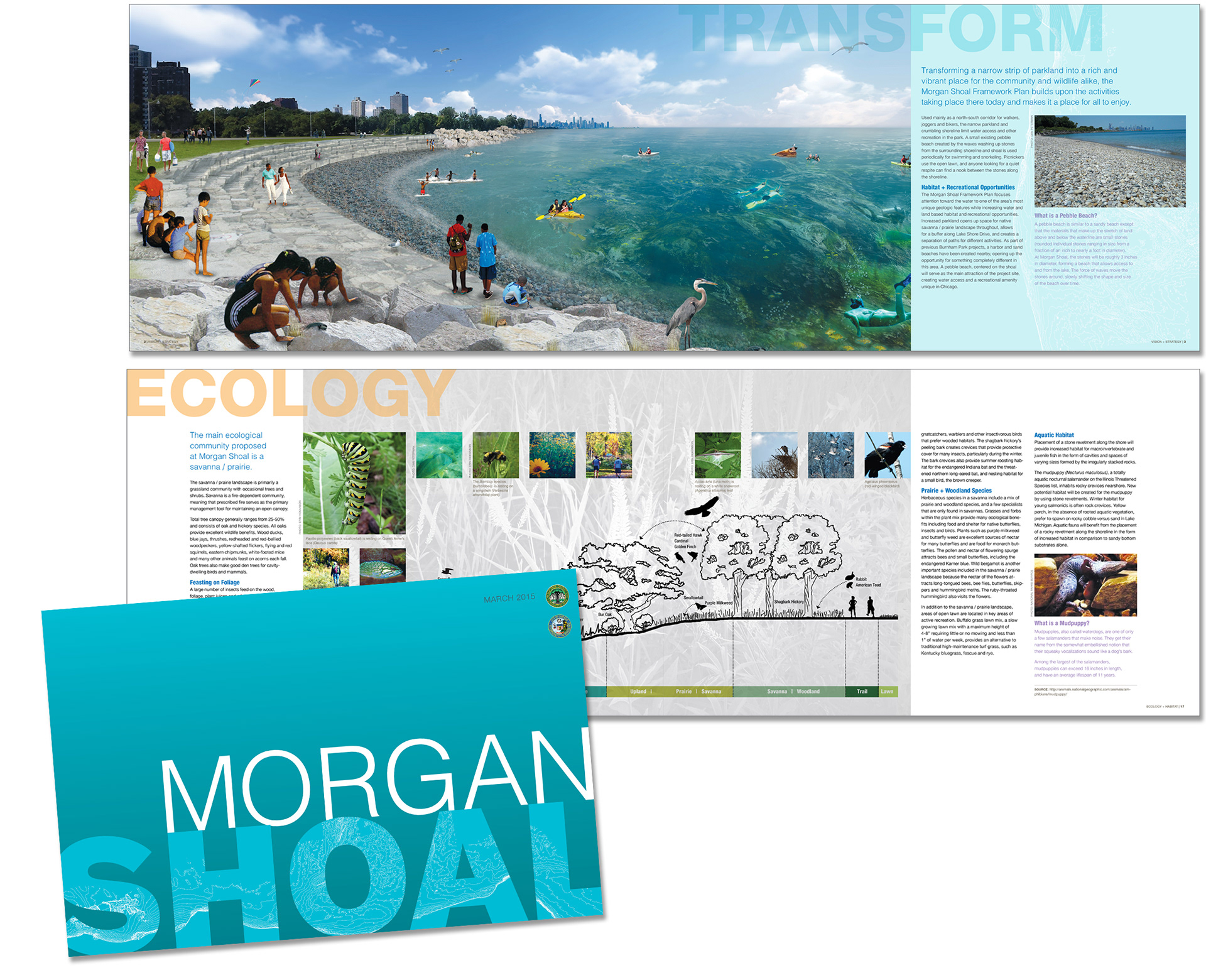 "Thank you for pulling together our vision in such an interesting, understandable and meaningful way. It was a pleasure working with you." 
​​​​​​​