In the razor-thin-margin world of distribution, getting the attention of prospects – hospitals, universities, chain restaurants – is one challenge. Communicating what makes you different is another. For 14 years, we helped the country's 2nd largest foodservice distributor do just that.
For example, this digital marketing campaign targeted restaurant chain operators with animated banner ads that highlighted common pain points. The landing page offered a free operational evaluation and industry report, resulting in 300 initial sales leads.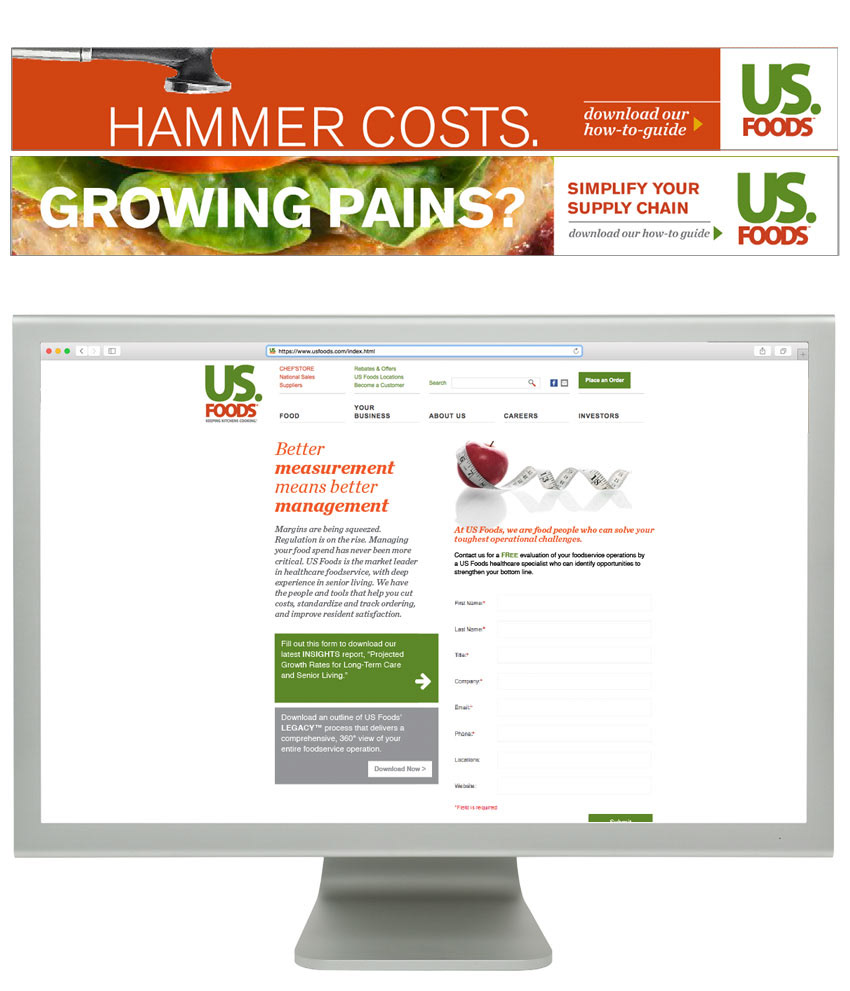 How do you protect sales against the threat of outsourcing? We created a system that sales reps could follow: step-by-step instructions on how to approach each situation, a guide to educate customers and an evaluation checklist.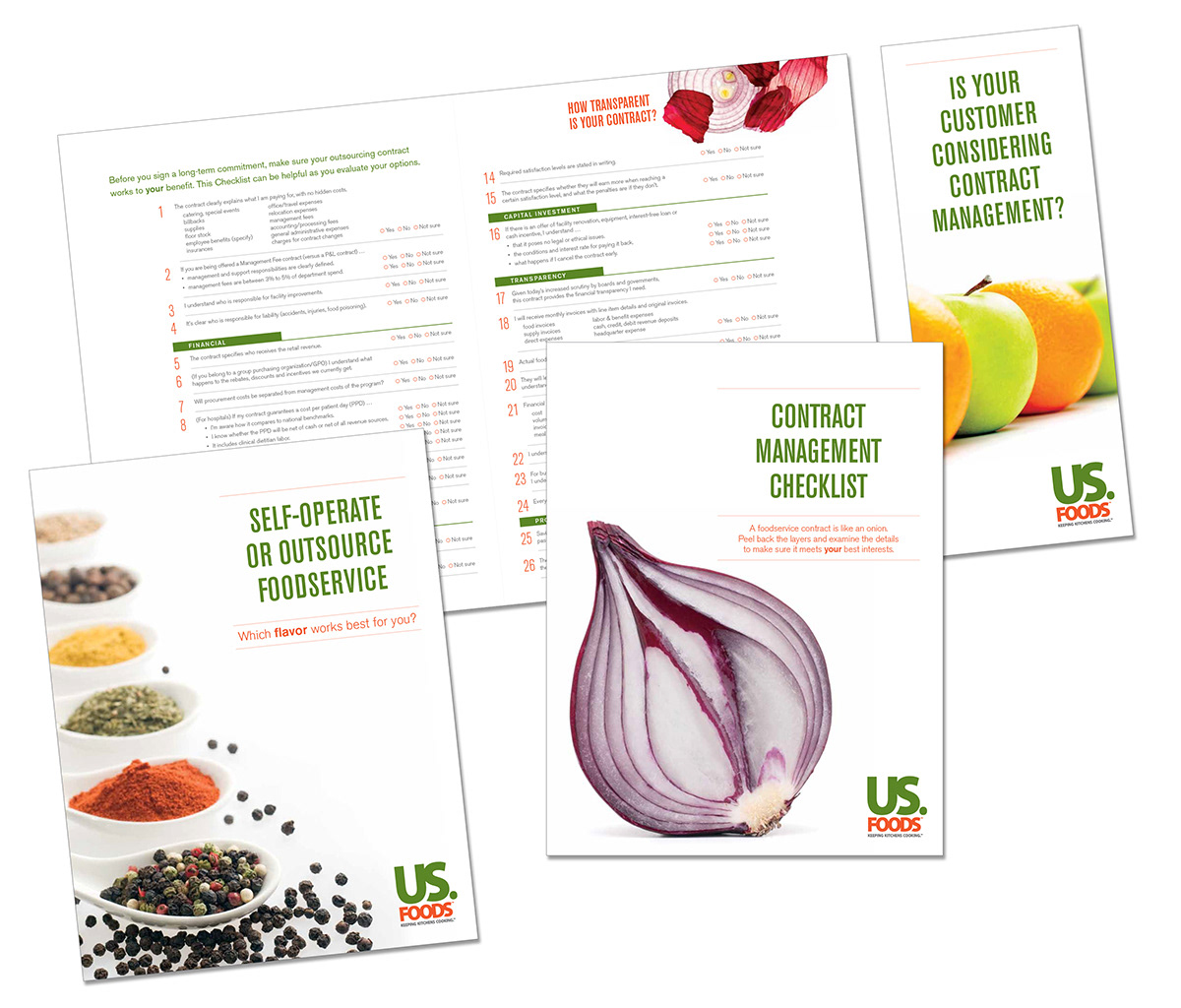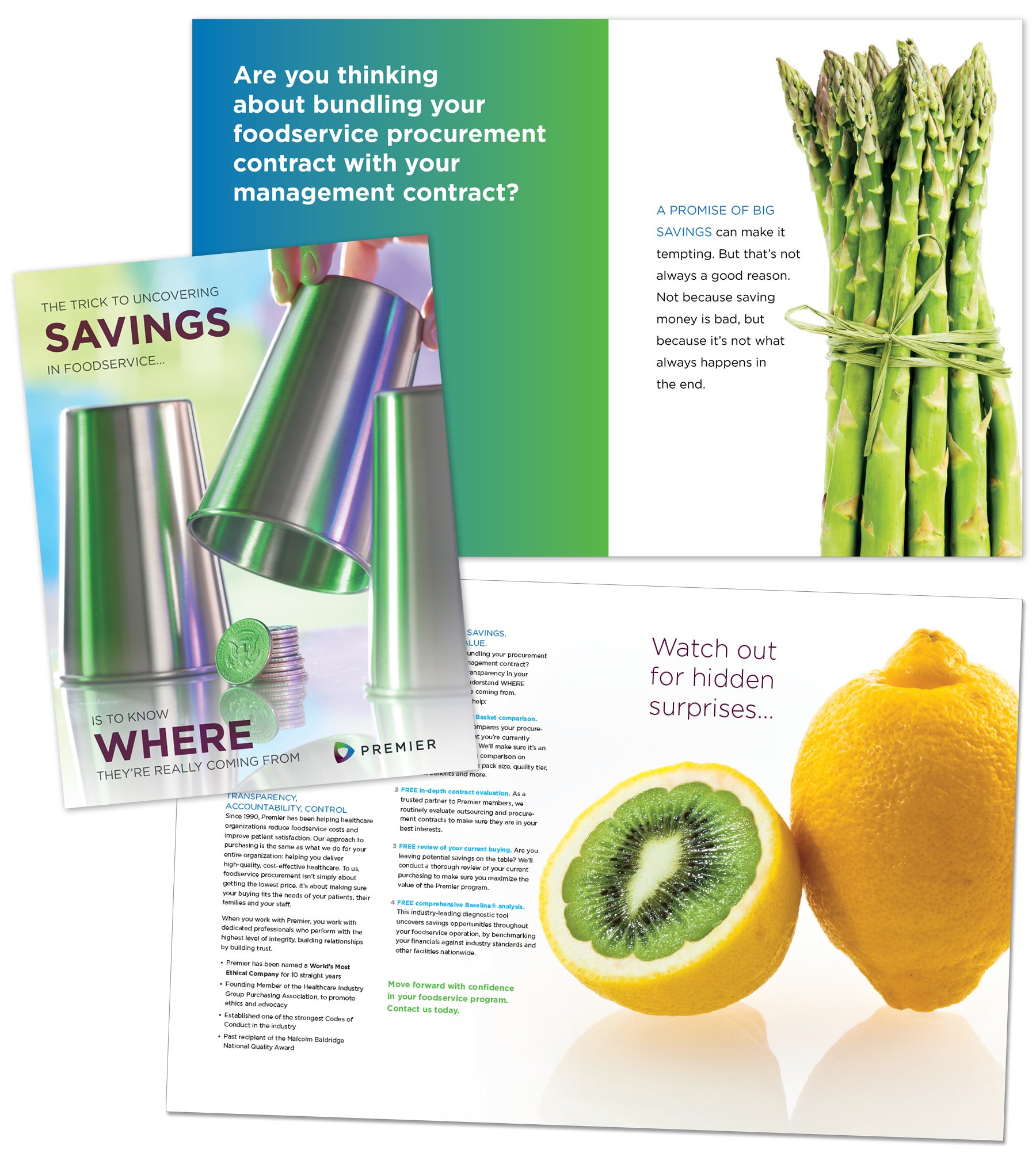 Backed by more than a decade of foodservice industry experience, we've recommended strategies and designed sales tools to help this $25 billion corporation grow and stay connected to customers and employees.
"You all demonstrated such passion and dedication … that it seemed you were one of our own team members."